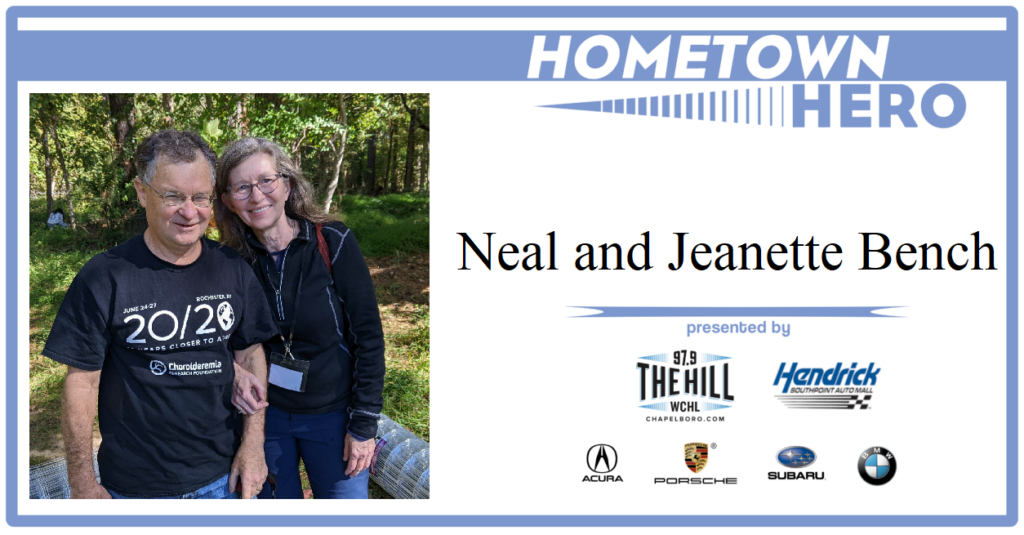 This week's Hometown Hero, presented by Hendrick Southpoint, is a two-for-one with local heroes Neal and Jeanette Bench! The Benches are long-time volunteers and community members, and recent recipients of the 2022 Raburn "Rip" Jackson award from the North Carolina Recreation and Park Association!
Jeanette and Neal's work, specifically on the Booker Creek Trail, has garnered a fair bit of attention lately, but anyone who's been anywhere green in Orange County recently can appreciate all the effort and work put in from these two well-deserved Hometown Heroes!
Listen to this week's Hometown Hero segment below, and check in next week for another recognition of someone who is making a difference in our community!
---
Chapelboro.com does not charge subscription fees, and you can directly support our efforts in local journalism here. Want more of what you see on Chapelboro? Let us bring free local news and community information to you by signing up for our biweekly newsletter.