9/4/19 – Chicago Transit Authority "Beginnings"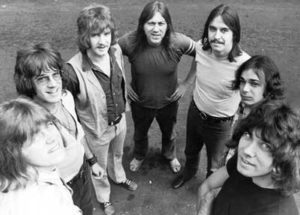 I've been listening to a lot of Chicago music lately. Specifically, Chicago Transit Authority. That's what they called themselves in the early days. This is what you get when you assemble some master musicians all in the same room, and the chemistry is right, in every way. All of these guys loved rock and roll, but they were steeped in all kinds of musical expertise. Jazz, blues…you name it. When they came out with their first album in 1969, I don't know about you, but I was absolutely blown away! I had never heard anything quite like it!
Back in those days, Chicago Transit Authority had 3 lead singers. There was Terry Kath, the heart and soul of the group, who played lead guitar and had sort of a rough, gruff singing voice. There was Pete Cetera, who had a high voice, kind of the opposite of Kath. He also played guitar. And there was Robert Lamm on keyboards, who was quite an accomplished vocalist, as well. The key to this band, in my opinion, was Kath's guitar work, the amazing horns, and some incredible percussion, which they used to its full advantage, believe me! Yesterday, I found this great live performance of "I'm A Man" and put it on my Facebook page. A few of us went back and forth discussing that song, and to be honest, I listened to it 4 or 5 times. These guys were having a blast on stage, as usual, spurred on by the raw energy of Kath, who sang it and delivered some super guitar licks. And the percussion was a perfect example of what Chicago Transit Authority could provide. I don't think the band ever had the power after Terry Kath passed away…as I said, he was the heart and soul of Chicago. The group was still extremely talented, of course, but after he was gone, they had enormous commercial success, but also the music took a different turn.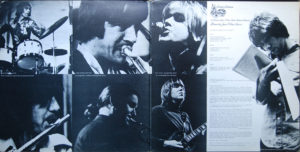 The song I woke up with in my head today is "Beginnings." It was first released as a single very late in 1969 after the debut album's release, but it didn't do much at all. Then, the record company released it again in the summer of 1971, and that's when it took off. By that time, the group had had a lot of exposure with a couple of their other songs, and I guess they figured, "We can't let this great song go unnoticed, so let's put it out again." It didn't hurt that there was another superb song on the other side of the 45 called "Colour My World," a slow tune sung by Kath. So it was a double-sided hit (once in a while that happened back in those days!) "Beginnings" is a song that seems to go on forever, with some infectious percussion and contagious rhythms for the last couple of minutes, and personally, I love it. The song has always reminded me of an old friend, too. A talented showman by the name of Dink Perry, who is no longer with us. Orange County Sheriff Charles Blackwood was also a close friend of Dink Perry. You might know him as the front man for a beach music group called "The Breeze Band." But when I first worked with Dink at a radio station in Rocky Mount back in the early 70's, he had a group called "The Armageddon Band." They were very talented, and since Dink was absolutely obsessed with Chicago, they played a lot of early Chicago music. "Beginnings" was one of Armageddon's signature pieces, and Dink was really in his element when they did that song on stage. I must have seen these guys play at least a dozen times, and Dink killed it. He was an awesome performer, and I would love to turn back the clock about 45 years so I could listen to these guys one more time, if only for one night.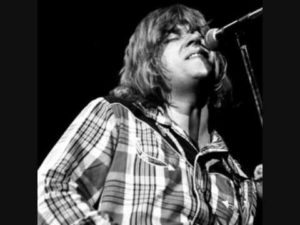 Anyway, all those memories come flooding back every time I hear this song, in particular. There are others, of course, but especially "Beginnings." Later, of course, Chicago Transit Authority shortened its name to Chicago, and the rest is history. They went on to become one of the most popular and best-selling music groups of all time, not only in America, but all over the world. They never sounded as good, though—at least to me—as what they did on that first album. This song is just one many great tunes they laid down on the LP. And when you listen to it, be sure to play the whole thing. There's a lot of pure joy packed into the last couple of minutes of the song and Chicago Transit Authority was really getting into it. Just like my friend, Dink used to do!