9/16/19 – Eddie Money "Two Tickets to Paradise"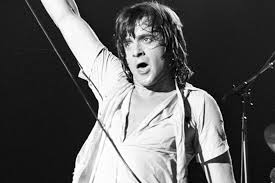 This one is a tough one to write. Eddie Money died this past Friday, and I've had his music in my head a lot all weekend. And this morning, I woke up with his most famous song resonating in my head. I'm a big Eddie Money fan. Yeah, I like his music, but I always thought he was more like a regular guy than a rock star…which, by all accounts, he was. Eddie was a guy who grew up in Brooklyn, in a family full of cops. His dad was a police officer in New York, and so was his grandfather. Everybody expected Eddie to grow up and do the same. And, in fact, he was a police officer trainee, but he had been bitten by the music bug long ago, and couldn't resist going after a career in rock and roll.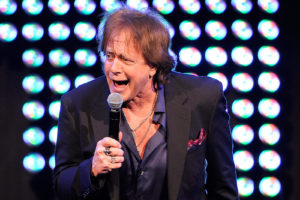 It all started out when Eddie was a young teenager. He started singing because he thought it would help him get dates with cheerleaders! I don't know if his plan worked, but it started him on the path he would follow for the rest of his life. He moved to California, soon became a regular performer at clubs in the San Francisco Bay area, and it wasn't long before he got his first record contract. The Money Man's first album came out in 1977. There was some really great stuff on that debut album, including his first hit, "Baby Hold On," and the song that's in my head today, "Two Tickets to Paradise." He got a big break by opening for Santana, and he actually sang backup on Kenny Loggins' song that appeared in "Caddyshack," called "I'm All Right." He was really big on MTV in the early 80's, and it was during that time that Freddie Kiger, Joe Norwood, and I saw him in concert. We were sharing a house at the time, and packed up Freddie's van to go see Eddie Money at Memorial Auditorium in Raleigh. He was awesome! I think he opened up with "Everybody Rock and Roll the Place!" Everybody at the concert stood up the entire time! That's when I was hooked. Eddie was really kind of an "everyman" rock star. He didn't have any fancy moves on stage, and it was almost like, "Here's a guy who really loves the music, happens to be a really good songwriter, and can really belt it out. Hey, I could be that guy! That's the way he always struck me, anyway!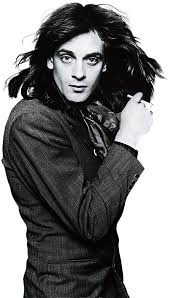 Eddie's had some really big hit records over the years, like the two I already mentioned, plus several others off numerous albums. One of my favorites is "I Wanna Go Back" about going to a high school reunion and realizing you can never relive those days, another is "Take Me Home Tonight" featuring the recognizable voice of Ronnie Spector, singing along with him. And there are many others, too, like "Shakin'," "Think I'm In Love," "Trinidad," "Wanna Be A Rock n' Roll Star," and even a great rockin' remake of Smokey Robinson's "You've Really Got A Hold On Me." There's another song most people don't know, "Drivin' Me Crazy," which always gets to me with this powerful driving guitar! One thing I've always liked about Eddie is that he never tried to follow the trends. Never tried to be something he wasn't. He was just himself. And that was just fine with me and all his other fans.
Eddie Money has had some real issues over the years. He was the first rock star who got addicted to Fentenyl. He suffered an overdose and had to go through rehab for close to 2 years. But he finally got his life back on track and had what amounted to a second career! He got sober, got married, had a big family, and he's been out there playing music ever since. In his later years, he was featured in a dumb television ad for Geico, where he goes into a travel agency and asks for "Two Tickets To Paradise." Lately, I've been watching a reality show on AXS tv, called "The Real Money," which features The Money Man, his wife, who always has kept him focused and organized, and all his kid, 3 of whom are in his band. Just as I thought, Eddie turned out to be "a regular guy," who ate junk food, and didn't take very good care of himself. He's 70 years old, and his wife and kids are always on him to watch his diet and get more exercise, but ol' Eddie didn't listen to them a lot. He finally went to the doctor, where he was diagnosed with a heart problem. He went into the hospital just a couple of months back for what was supposed to be "minor" heart surgery. He was having a valve replaced, or something, and the doctor told him if he took good care of himself and did everything he was supposed to do, he would be back on stage singing again in no time. Eddie was just starting to tour to promote a new album he said he was really proud of, but he cut short the tour to go into the hospital, and also delayed release of the album to coincide with his re-emergence on stage. Sadly, that never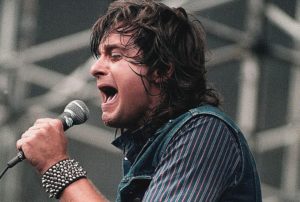 happened. The surgery went well, but during his recovery, he was diagnosed with pneumonia, and then, after an x-ray, he was told he had stage 4 esophageal cancer, which had already spread. Inside of a month, he was gone. I don't really know why his death hit me so hard. I guess because we're close in age, and also because he was s really nice guy. I wish I had had the opportunity to know him. I read that there are 4 episodes of his tv show that have yet to air, and there are plans for those to be seen starting this week, and personally, I'm looking forward to that new album, whenever it comes out. Rest in Peace, Eddie Money.
Here's Eddie's most famous song: "Two Tickets To Paradise!"