8/9/19 – The Manhattans "Shining Star"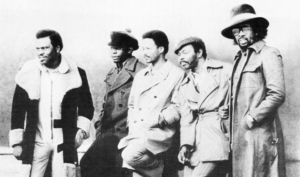 THE MANHATTANS have been around, in one form or another, since way back in 1962. The Manhattans are not from New York City as the name might suggest, but from Jersey City, New Jersey. They've always been about strong vocal harmonies, and they have a couple of songs that are instantly recognizable by just about any music fan. "Let's Just Kiss And Say Goodbye" came out in 1976, went all the way to #1 in the country, and sold more than a million copies. I've featured this song on "The Music In My Head" before. I especially like the spoken part at the very beginning of the song by the bass singer.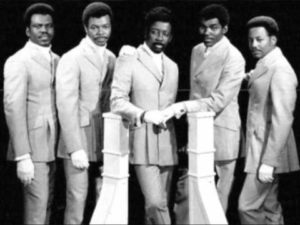 The song that's in my head today came along about 4 years later, at the beginning of the new decade, and it had just about the same success. #1, million seller, and all of that. The Manhattans have had numerous smooth, sweet songs over the years, but none as well-known as those two. There's kind of an obscure song that came out back in 1964 that's an old favorite of mine, called "I Wanna Be (Your Everything.)" It's the perfect song for fans of North and South Carolina Beach Music. The Manhattans have such a long history, they've put out around 20 studio albums, a live album, and also a "Greatest Hits" album. For a while, years ago, there were 2 groups out there performing, and using The Manhattans' name., one featuring some original members, and the other, without them. They're still performing these days, even though there are no original members of the group remaining.
The song playing in my brain today, though, is "Shining Star." I would call this one "Classic Soul!"