7/8/19 – The Meters "Cissy Strut"
We watched a powerful movie at home over the weekend. It was a 2019 pay-for-view motion picture, based on a true story about racial strife in Durham back in 1971. Taraji P. Henson turns in a really strong performance as Ann Atwater, a Civil Rights activist who always spoke up for her neighborhood and all the African Americans in the city. The other lead character in the film was C.P. Ellis, the leader of the local chapter of the Ku Klux Klan, played by Sam Rockwell. The movie is set in the summer of 1971, and there was so much racial tension you could cut it with a knife. (I kept thinking to myself: "This was in 1971? In Durham?") It's a riveting story, especially since it happened so close by. Another person by the name of Bill Riddick was brought in from the outside to try and get the 2 sides together. Let's just say it's not an assignment I would have wanted. It was all about the desegregation of the local schools. I will leave it at that. I think it's a must-see movie.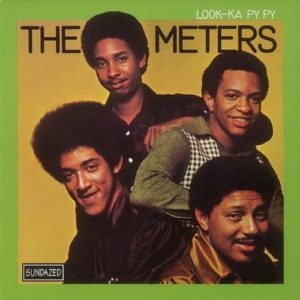 In the movie, there was some really good music from the early 70's, including a great song I remember well by The Meters, a funky instrumental group out of New Orleans. I've always loved this song, and since it was used so prominently in the story, I can't get it out of my head. There aren't too many instrumentals around these days, but in my opinion, this is one of the very best ever! It's called "Cissy Strut." And it's "THE MUSIC IN MY HEAD." Get into the FUNKY groove!