7/5/19 – Delaney & Bonnie "Soul Shake"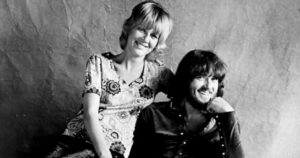 DELANEY & BONNIE BRAMLETT were like a traveling rock n roll party! This husband and wife, rock and soul duo played with rock royalty, too. At various times during their legendary musical circus, they had some incredibly talented musicians on stage with them, because these other music makers just wanted to be part of the fun! Duane and Gregg Allman, George Harrison, Leon Russell, Dave Mason, King Curtis, Rita Coolidge, Bobby Whitlock, and Eric Clapton, to name a few. Also Bobby Keys, Gram Parsons, and…I could go on, but you get the idea. This whole ensemble became known as "Delaney & Bonnie and Friends," because members were always changing…players kept stepping in and out because of their other concert obligations. The collective sound that emerged from the Bramletts' road travels all came together in a famous live album, entitled "Delaney & Bonnie and Friends with Eric Clapton.
Eric Clapton had grown tired of all the notoriety that came with being recognized as a guitar god, and he just wanted to blend into the crowd on a stage full of music loving players, where he wouldn't be the center of attention. Delaney & Bonnie are difficult to categorize. They were part rock and roll, part soul, part blues, and part gospel. They were great singer/songwriters, and while Delaney was the acknowledged leader of the whole group, Bonnie's voice was downright magical. Sometimes she was rockin' hard, and other times she could sound like a gospel singer in church. I could listen to the woman's voice all day long. There is no way, Delaney & Bonnie should not be in the Rock and Roll Hall Of Fame—yet, they're still on the outside looking in, while other less talented and far less influential bands keep getting inducted. Delaney passed away a long time ago, and I really doubt Bonnie much cares. The fans appreciate them, though, and that's what's really important.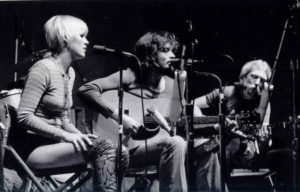 They had some hit records: most notably, there was "Only You Know and I Know" from 1970, and "Never Ending Song Of Love" from the following year. "Soul Shake" actually came out during late-1970. And, of course, that album I mentioned earlier sold a lot of copies and is revered by music lovers all over the world. For the most part, though, Delaney & Bonnie remained sort of out of the mainstream, and I think part of the reason is that they were hard to categorize. It was fun while it lasted, though. I never had the opportunity to see them in person, but I'm sure the people who did got quite a memorable show!
"SOUL SHAKE" is the song in my head today! When you listen to this, it's hard to sit still. So come along for the party! It's going to be a rollicking good time!