7/24/19 – The Rolling Stones "Mixed Emotions"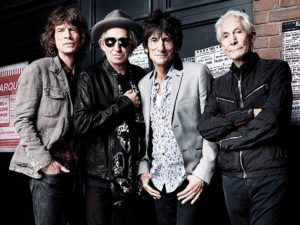 I've got a great song with a cool video for you today! First, a little bit about the song.
The Rolling Stones just keep rolling along. Year after year, decade after decade, they're still making music, and they're still playing concerts all over the world. At this point, they're playing for the love of the music, and they still sound good. Even after Mick Jagger's recent heart surgery, he still moves around on stage like a 25-year-old guy. He's 76 now. Keith Richards is 75. Ron Wood is 72. And Charlie Watts is 78! Everybody knows that Mick and Keith, who used to be called "The Glimmer Twins," are the driving force behind the Stones juggernaut. And their relationship over the years has been cool, except for certain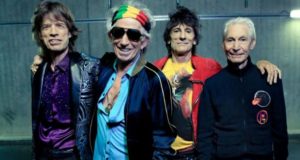 periods of time when they were on the "outs" with each other. Back in the late 80's, they were having an argument about something, and Keith called Mick both "greedy" and "needy" while he was being interviewed. Mick went on record saying that there was blame "on both sides" for their problems. While the group was vacationing in Barbados, but also working on some music together,) Keith pretty much wrote a song and even penned some of the lyrics…and then Mick added some words to the song, too. What resulted was a song called "Mixed Emotions." And it was about that whole he said/he said thing.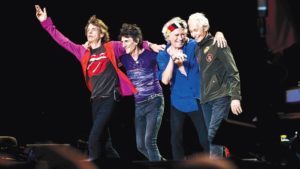 The Rolling Stones put out their "Steel Wheels" album in 1989, and "Mixed Emotions" was one of the best songs on it. It ended up going all the way to #5 in the United States, #1 in Canada, and it was extremely big in several countries. The guys also put together a great video to go along with the song, and I've got to say, it looks like they were having a great time performing it. Just looking at the video, it's easy to conclude that these guys all loved each other and had a great time making music together. They were certainly having a lot of fun! Keith and Ronnie, in particular. Please listen to the song and watch this fun video! It's called "Mixed Emotions." Ladies and gentlemen….The Rolling Stones!