7/15/19 – Sheryl Crow "There Goes the Neighborhood"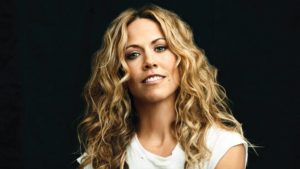 It wasn't too long ago that I had a Sheryl Crow song in my head! It happened again this morning. I've been listening to her in my car lately, to a CD called "the Globe Sessions." There's a rather crazy song on that album called "There Goes The Neighborhood." More on the song in just a moment!
I read up on Sheryl Crow this morning and saw that she's sold about 50 million albums here in the United States and all over the world, and that makes here one of the top-selling artists performing out there today. She's also had 35 Grammy nominations, and she's actually won 9! In the last column I wrote about Sheryl Crow, I mentioned all the collaborations she's had with other artists. She's also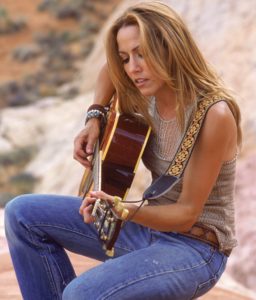 provided music for a number of movies and television shows. She's got to be one of the busiest singer/songwriters out there!
Personally, I think she's really talented, and very much underrated. The song I have in my head this morning is "There Goes The Neighborhood." Some crazy stuff, indeed! I have no idea what it all means, but this is definitely a party song. At the beginning, it actually sounds like there's a party going on. And it's the kind of song that just has the ability to make me happy! Listen to the words and you'll see what I meant when I said it had "some crazy stuff" in it. It's off-the-wall, to say the least.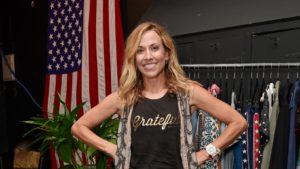 This video is crazy, too… and more than a little bit psychedelic! Watch, and take a listen to Sheryl Crow, with "There Goes the Neighborhood!"