7/12/19 – Eddie Money "Two Tickets to Paradise" 
Eddie Money's best-known song is "Two Tickets to Paradise!" I know exactly how it got in my head this morning because I found out last night that the Tar Heel men's basketball team will soon be headed to The Bahamas again in one of those early season tournaments. And they're actually going to be playing on Paradise Island. So knowing how my mind works, of course, I would wake up this morning singing "Two Tickets To Paradise!" Eddie's one of my favorites (real name: Edward Joseph Mahoney) from a big family full of police officers in New York City. Eddie didn't want to be a cop; he put his heart and soul into becoming a rock star… and he succeeded!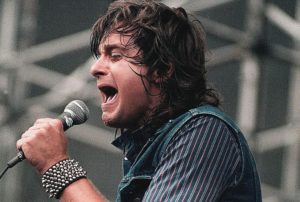 Eddie's got some great songwriting skills and a lot of great music in his catalog. Most of his tunes are just good, straight ahead rock and roll. He spent a lot of time in the public eye and on the popular music charts in the late 70's and throughout most of the 80's. I remember seeing him in concert in Raleigh close to 40 years ago, and he opened up the show with "Everybody Rock And Roll The Place," and it was on from there! His first hit was a song called "Baby Hold On," and that was followed by a variety of terrific songs like "Trinidad," "Shakin'," "Think I'm In Love," "No Control," "Drivin' Me Crazy," (which has an amazing driving guitar,) plus "Take Me Home Tonight" which features Ronnie Spector. There's "I Wanna Go Back," another one of my favorites from "the Money Man," and it's all about going back to a high school reunion. There's "Shakin'" and I'm going to stop now because I'll just leave out some of my favorites. Eddie either wrote, or co-wrote all of those tunes. Oh, and there's a great version on an early album of The Miracles' "You Really Got A Hold On Me," a song The Beatles also covered. Eddie's version is also fantastic.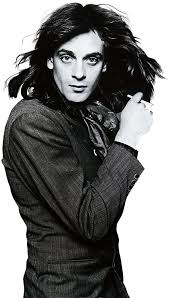 I've been thinking about Eddie Money a lot lately, because he has this reality television series now, called "Real Money" on AXS TV. It's actually pretty amusing. The show's about him and his family, and 3 of his kids are now in his band. Eddie's wife is a saint, who manages to keep him in line, and make sure he gets where he needs to be when he's supposed to be there. He was on tour very recently, but had to interrupt the tour for some medical attention. He let everybody know on social media that he had to have a heart valve replaced, and he would be rockin' on stage again soon. Only problem is that Eddie's 70 years old now, and has lived a typical rock and roll lifestyle—which means he didn't take very good care of himself—and he's had a setback. He apparently developed pneumonia, which means he had to postpone his concert tour even longer. I certainly wish him well in his recovery. He seems like a really nice guy!
Anyway, back to the music! "The Music In My Head" today is "Two Tickets To Paradise!"