7/10/19 – Led Zeppelin "Fool In The Rain"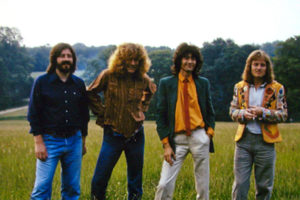 I was listening to Led Zeppelin in my car yesterday. (Apologies to Aaron Keck because I usually listen to his show in the afternoon, wherever I am.) I had the volume cranked up and was marveling at John Bonham's bashing on the drums…particularly, on the song I'm about to share with you. Robert Plant's an amazing vocalist, and everybody knows that Jimmy Page is an absolute guitar genius. A member of the group who almost never gets mentioned is John Paul Jones, a very underappreciated musician, because he contributed not only bass guitar to Zeppelin's stuff, but also is a master on the keyboard. The one member who's no longer with us is John Bonham, and some say he's the greatest rock and roll drummer who ever lived! I haven't quite made up my mind on that, but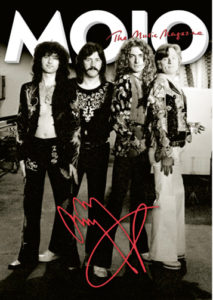 he's definitely at or near the top of the list. If you want an example of his mastery of the drums and all things percussion, all you have to do is listen to this song.
Back in the day, "Fool In The Rain" was never one of my favorites, I guess because so much of it is rather mellow compared to the majority of Led Zeppelin music. I've always been into the harder stuff, and the blues-influenced tunes. But take a listen to this song and you can see how versatile Led Zeppelin was. There are so many stops and starts, and changes in tempo in this song, and Plant's vocals are great. It's not as dependent on Page's guitar licks as most of their other tunes, but he's demonstrated greatness on just about everything else. A case can be made for Bonzo's drum skills, though. Just listen and you'll see. Especially right after the whistle! All that percussion is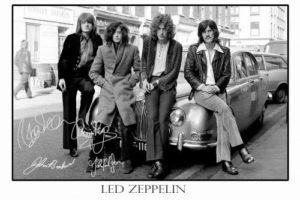 incredible! And let me suggest cranking up the volume. Led Zeppelin is best appreciated that way!
Here's the song playing in my brain over and over this morning. It's "Fool In The Rain!"