5/20/19 – Hall & Oates "You Make My Dreams (Come True)"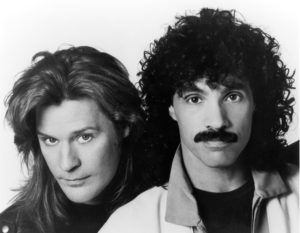 I had HALL & OATES in my head this morning. It was good to start the day with some good blue-eyed Philadelphia soul, from Daryl Hall & John Oates. They are both from Philly and were inspired by the great soul groups out of The City of Brotherly Love and managed to bring some great music of their own to the table! In fact Hall & Oates is more successful than any other duo in music history! (Think about that! This includes Simon & Garfunkel, Sonny & Cher, The Everly Brothers, and other top-selling acts!) They've sold more than 40 million records! From the late 70's through most of the 80's, these guys could do no wrong. They had 6 #1 hits, and a total of 34 songs that found their way onto the charts.
Hall & Oates also wrote most of their own material, and because of that, they're in the Songwriters Hall of Fame. They're also residents of The Rock and Roll Hall of Fame, and they've got a star on The Hollywood Walk of Fame, too. They've had some great songs over the years, starting with "Sara Smile" and "She's Gone," and rolling on with tunes like "I Can't Go For That" to "Rich Girl," to "Maneater," "Out of Touch," "Kiss On My List," "Private Eyes" and "One On One," and many more. They even took on a classic from The Righteous Brothers, and did a great job on it! That was "You've Lost That Loving Feeling." In recent years, they've each had solo projects going on, the most well-known of which is "Live From Daryl's House," a tv series he does from his house in the woods….Hall invites other famous musicians to come make music, and it's quite entertaining! They've even toured as recently as 2017, and they've still got it!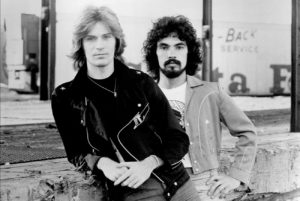 The song I woke up humming this morning was "You Make My Dreams (Come True.)" It's a great song…the kind that will get into your head and stay there. It has a rather cheesy video that goes along with it, but try and ignore that. Just bounce along to the music!