5/14/19 – George Thorogood & The Destroyers "I Drink Alone"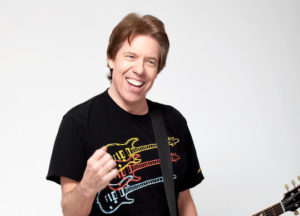 GEORGE THOROGOOD popped into my head first thing this morning. No, it wasn't "Bad To The Bone," which is probably his most famous song. And it wasn't "One Bourbon, One Scotch, One Beer," which is the one I like best. That one's not really a Thorogood song, by the way…it was written and performed first by Amos Milburn, way back in 1953, when George Thorogood was only 3 years old. It was also popularized by the legendary John Lee Hooker some years later. The song in my head this morning is actually one that Thorogood wrote himself…It's another drinking song called, "I Drink Alone." ("When I drink alone, I prefer to be by myself," which is not only redundant, but really funny, if you ask me.)
The spotlight on George was really shining bright back in the 80's, when he had a lot of hits, that got played a lot on the radio, and a lot of them were about doing a lot of drinking!
Apparently, George Thorogood is extremely familiar with the basic concept. He's also a heavy-duty guitarist, with a growling vocal delivery, which seems to suit the music perfectly.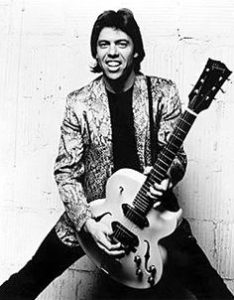 Also check out "Move It On Over," and "Who Do You Love?" And there are several other good , fun songs, too. George is 69 years old now, but he's still out there doing shows, and touring all over the country! I guess he's like a lot of musicians—he'll play as long as he can—and as long as fans want to go see him. Can't blame him for that.
Anyway, the song playing on a continuous loop in my head this morning was "I Drink Alone." I haven't been able to shut it off, so I'm going to share it with you. Maybe you'll get it stuck in your head, too. Now, pass me a drink if you don't mind, and I'll listen to it with you. That way, we won't be drinking alone!