5/13/19 – The James Gang "Funk #49"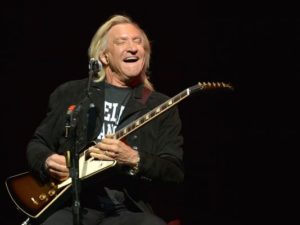 Everybody knows Joe Walsh, an extraordinary rock and roll guitar player, but back in 1966, nobody knew him except maybe some fans in Cleveland. That's where he got together with a couple of buddies and formed THE JAMES GANG. These guys played some heavy-duty, guitar driven rock, and it wasn't too long before music fans all over the country knew about them. There was "FUNK #49" and another hit called "WALK AWAY." Most of all, the James Gang is known for launching Walsh's career, since he went on to become a really successful solo artist, and then he put the icing on the cake, by joining The Eagles!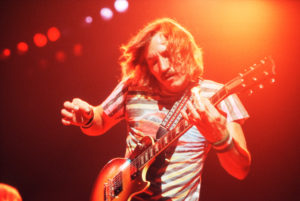 The song in my head today is "Funk #49!" What a great way to wake up! "I sleep all day, out all night, I know where you're going." I would imagine those lyrics are autobiographical. From all I've heard, that's the way Joe Walsh has lived a lot of his life. He's one of rock music's biggest partiers. Party first. Ask questions later. Listen to the song he did as a solo artist, "Life's Been Good." I don't know for sure, but I'm thinking he was singing about himself!
So…from way back in 1970, here's a song from before it really got cranked up for Joe Walsh: This is "FUNK #49!"