4/8/19 – Steve Winwood "The Finer Things"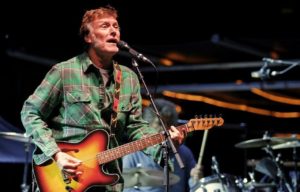 He has one of the most distinctive voices in all of music. The moment you hear Steve Winwood, you know it! And Winwood has been a big part or the rock music scene for a very long time. He's nearly 71 now… and he joined The Spencer Davis Group when he was just 14. At 15, he was lead singer for a couple of hits: "Keep On Running," and more notably, "Gimme Some Lovin'!" And he even co-wrote and sang "I'm A Man," long before he actually was! Winwood is not only a great vocalist, but he's a multi-instrumentalist. Known for his work on the Hammond organ, he can also play lead guitar, bass guitar, and a lot of the time he plays an acoustic guitar! In addition to that, Steve can play drums, and even violin and mandolin. You name it, he plays it. His most important instrument, though, in my opinion, is his incredible voice.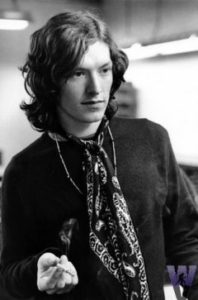 Steve Winwood was a precocious musician. He and his older brother were as big part of the Birmingham, England music scene, playing mostly rhythm and blues music. Back in those days, it was standard practice for American artists to tour Europe, traveling solo, and getting local players to back them up in concert. Young Stevie — when he was barely 13 — played behind such blues legends as Muddy Waters, John Lee Hooker, B.B. King, and Howlin' Wolf. He also got a chance to back up T-Bone Walker, Otis Spann, and even Chuck Berry and Bo Diddley when they came around. Not only did he play, but he also got a chance to sing backup for these artists. Isn't that amazing? Stevie always said he modeled his singing after the great Ray Charles! By the time he joined The Spencer Davis Group at the age of 14, Stevie was an accomplished musician. He left The Spencer Davis Group in 1967, joining forces with fellow musical genius, Eric Clapton and The Powerhouse. Then he was one of the founding members of Traffic, along with Dave Mason, Jim Capaldi, and Chris Wood. While he was a member of Traffic, he was also recruited to play organ for Jimi Hendrix on "Voodoo Chile!" After Traffic, Winwood put together another supergroup called Blind Faith, along with his good buddy, Eric Clapton, Ric Grech, and Ginger Baker, the future Cream drummer. They didn't stay together long, because Clapton became enamored with the band's opening act, Delaney and Bonnie & Friends, and started touring with them. The other 3 members of the band stayed behind to form Ginger Baker's Air Force, and they brought in Denny Laine, to replace Eric on lead guitar.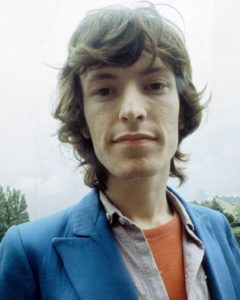 Since those heady days, Winwood has gone on to enjoy a remarkable solo career. He has the respect of literally everyone in the music business, and is considered to be a true musical genius. He kept a rather low profile for years after those groups dissolved, preferring to do a lot of session work, but he resurfaced in 1977 with an album called "Arc Of A Diver," and his solo career really took off. "While You See A Chance" was his first big solo hit, and he had a lot of other great songs, including "Taking Back The Night, " "Higher Love" (which is maybe his most famous song) and there was also "Back In the High Life," a tune he did with James Taylor. Winwood is sort of an elder statesman in the music business these days, although his voice sounds exactly the way it did when he was a teenager! One of my favorite songs Stevie did was "The Finer Things." And that's the song that's in my head this morning. Having the voice of Steve Winwood in my head is always a good thing! Just listen and you'll understand why!