4/30/19 – Al Green "Take Me To The River"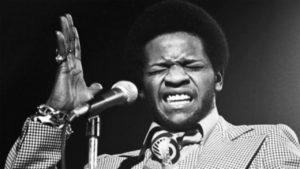 "I don't know why I love you like I do…After all these changes that you put me through…You stole my money and my cigarettes…And I haven't seen hide nor hair of you yet." That's what I was hearing in my head when I woke up this morning. It's not unusual to hear Al Green's voice…I love that guy. What an incredibly smooth, soulful artist. There's nobody like the Right Most Reverend Al Green!
To me, Al Green personifies Memphis, and I love Memphis. Listen to his music and you can always hear The Memphis Horns, and other multi-talented Memphis, Tennessee musicians. After all those years turning out hit records, and all that testifying, Al became an ordained minister. In fact, he's pastor at a church in Memphis now. And somehow finds the time to continue with his music career. He's one of the most revered soul singers and songwriters ever!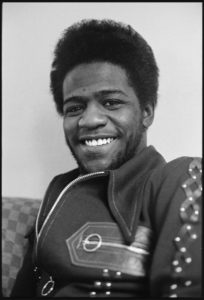 So many great songs over the years: "Let's Stay Together." "Tired of Being Alone." "Love And Happiness" (which is my personal favorite.) He took a Temptations song and outdid them (which is really saying something!) That was "I Can't Get Next To You." And he took a Bee Gees song, which I detested, and made me really like it! That was "How Can You Mend A Broken Heart." There have been so many others, too: "Here I Am" and "You Ought To Be With Me" and "I'm Still In Love With You" and "Call Me," just to name a few. But the song playing in my head today is off an album he recorded in 1974, called "Al Green Explores Your Mind." It's been done by a lot of other artists—most notably The Talking Heads—but this song has gotten into my head and won't get out. So I'm bestowing it upon you! This is "Take Me To The River!"