4/22/19 – The Doobie Brothers "Jesus Is Just Alright"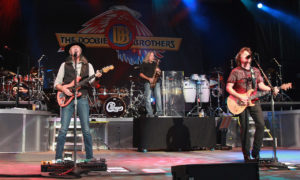 The Doobie Brothers! One of the rockinest groups I know. Man, I love The Doobie Brothers, and those dudes have given us some really great rock and roll over the years.
As far as I'm concerned, it all started with "Listen to The Music." That's the first time I ever heard 'em. But there were so many other great songs. "China Grove," "Long Train Runnin'" and "Black Water" for starters. Who could forget "Another Park, Another Sunday." Or "What A Fool Believes," the subject of this "Music In My Head" one morning not too long ago. There was "Rockin' Down The Highway," and "south City Midnight Lady," which I count as one of my favorites. Whether it was Tom Johnson singing lead, or Michael McDonald, The Doobies have always just plain rocked. One song I've always loved—and it's not for religious reasons—is "Jesus Is Just All Right." It's not a Doobie Brothers' song, but they made it their own. "Jesus Is Just All Right" was simply supposed to mean "Jesus Is Cool." Or "Jesus Is Good." A whole bunch of bands have done it over the years, since it was written by Art Reynolds, for his own group, "The Art Reynolds Singers." The Byrds have done it and so have The Robert Randolph Family Band, and a variety of other acts.
The first group to cover it was The Byrds, that wonderful California country/folk/rock ensemble that came out of California. They put it on their 1969 album, "Ballad of Easy Rider." It was 3 years later when The Doobies took a crack at it on their "Toulouse Street" album, which was just fantastic. The song and the whole album. It was put out there as a single release, and made it to number 35. Others have done it since, but nobody's ever rocked it like The Doobie Brothers.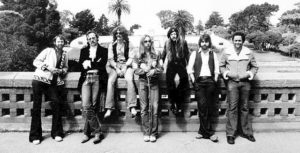 And, by the way, why aren't The Doobie Brothers in the Rock and Roll Hall of Fame? Your guess is as good as mine, but it's a ridiculous omission. Glaring, even….but that's a discussion for another day. Get ready to rock right now…with "Jesus Is Just All Right!'