4/1/19 – Luther Ingram "(If Loving You Is Wrong) I Don't Want To Be Right"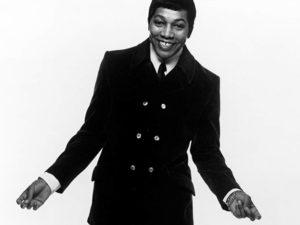 I'll give WCHL's own Chela Tu the credit for this one. She had a social media post over the weekend writing about how much the loves oysters, and how sometimes oysters don't love her. After eating 2 dozen oysters on the half shell over the weekend, she said it was all delicious, but apparently, her stomach didn't think so. Chela went on to say, in so many words: "If loving oysters is wrong, I don't want to be right." You know that little phrase right there immediately made a song jump right into my head and it's been there since Saturday. "(IF LOVING YOU IS WRONG) I DON'T WANT TO BE RIGHT" by Luther Ingram.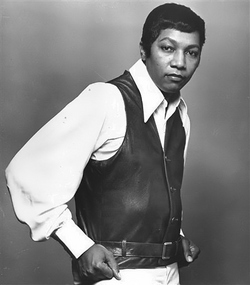 Luther was a soul crooner, who had this slow, bluesy, heart-tugging song back in 1972 that was extremely popular. It was a #1 song on the R & B charts, and got all the way to #3 on the Top 40 charts. There's a part of me that didn't want to like it because it's about a guy who has a wife and kids at home, but he's fallen in love with another woman he says "needs me just as much." So it's about a sordid love affair. I get that. But it's such a great song, with a great title….Now it's in my head and I can't get it out. Thanks, Chela.
Luther Ingram was really big in the early 70's, and definitely left his mark, musically speaking. He passed away about 12 years ago, at the age of 69, but this song will be around forever. It's in my head….and now I want to put it in yours! This is "(IF LOVING YOU IS WRONG) I DON'T WANT TO BE RIGHT.") You're welcome.