3/28/19 –  Everclear "Father of Mine"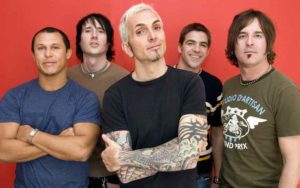 I read something the other day about Art Alexakis, the lead singer, lead guitarist, and main songwriter for a group called EVERCLEAR. They came out of Portland, Oregon, and I remember some of their songs from the 90's, especially because the music videos were on MTV and VH1 a lot! Alexakis made the news because a he wanted everybody to know he had Multiple Schlerosis, or MS. In fact, he said he had maybe had it for anywhere from 10 to 20 years. He just found out about it about 3 years ago. He's still performing these days, and fans have started to question if he was drinking too much, or worse yet, back on drugs. He had some addiction problems in the past, but said that was behind him now. For years, he had sometimes felt unsteady on his feet, having problems remembering things, and even being too sensitive to temperatures…but he had chalked it all up to getting old. Well, sometimes, those things do happen when you get older, but he's not very old…expecting his 58th birthday in a couple of weeks. Alexakis said that diagnosis explained a lot, and he was telling the truth about it now, because he wanted to put the rumors to rest, and he also thought that he might be able to help someone else who could be suffering from the same symptoms. Now he's on medication, and his doctor told him he could probably live well into his 80's. So kudos to Art Alexakis for coming out and making it all public.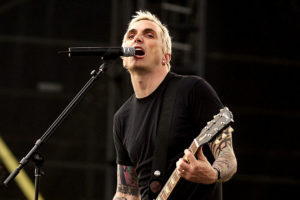 Since I read about his illness, I've been thinking about him a lot, and those thoughts naturally led to Everclear's music. There were 3 songs, in particular, that I really liked from the group. There was "I Will Buy You A New Life," and another one was "AM Radio," a song about hearing all the hits on AM Radio back in the day. And the other song that stands out is "Father Of Mine." I suppose it's autobiographical, and Alexakis is still angry about having a father who "gave him a name" and then walked out of his life. Watch the video and it describes the situation really well. There's a lot of anger in the song. There's no doubt about that! It really makes a statement, but on the other hand, it's just a good song! That Everclear song, in particular, has been playing off and on in my head for days. That's why I'm sharing it with you today!