3/18/20 – Billy Joel "Movin' Out (Anthony's Song)"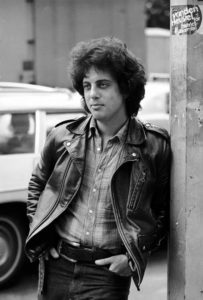 I don't know if you're watching "Saturday Night Live" these days, but I am! And it's hilarious. I hear people say, "It's just not funny anymore. I haven't watched SNL for 25 years. " Well, maybe you should. I think it's a hoot. There are some real clunkers on there when it comes to the skits, but it's always been that way. They have to come up with all this stuff on a regular basis, and sure, there are some bits that don't work…but, for the most part, it's a funny cast, they make it work, and I enjoy it. There's certainly lot of material! Our current political situation practically writes the material for them! My favorite part of the show is definitely "Weekend Update" with Colin Jost and Michael Che. Hilarious.
I promise I'll get to the point in a moment. One of the most important staples of the show is when most of the politicians we see all the time are portrayed by Saturday Night Live cast members, and it's very funny. Every show, they bring in Larry David, for example, to play Bernie Sanders and his impression is just fantastic. The voice…all the pointing and arm-waving and whatever other mannerisms he can bring out—he does. (And it's not like they're picking on Bernie, either, because all the other candidates, and certainly the President of the United States are played brilliantly. Especially the President, but that's another story. Anyway, on one recent show, "Bernie" was talking about one of his political opponents and said something about suffering "a heart attack-kack-kack-kack." Come to think about it, he was probably referring to himself. But immediately, I got the joke! He was obviously referencing some of the lyrics in Billy Joel's song, "Movin' Out." I was almost rolling on the floor!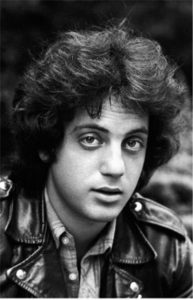 Anyway, from time to time, that song pops into my mind, and I always immediately think of Larry David's characterization of Bernie Sanders! That's some funny stuff right there, I'm telling you.
"Movin' Out" was on Billy Joel's album, "The Stranger," which was released back in 1977. There was some great music on that album! "Just The Way You Are," "Only the Good Die Young," "She's Always A Woman," and the amazing "Scenes From An Italian Restaurant." It was Billy Joel's 5th album, but it was really the first one that jumpstarted his career in a big way! He's put a lot of good music out there in the decades since, but this is the album that got my attention. So here's the song. I hope you like it as much as I do! Sometimes he calls it "Anthony's Song," because it's all about a guy named Anthony. This is "The Music In My Head" for today. Billy Joel! And "Movin' Out!"