2/5/20 – Tom Petty "I Need To Know"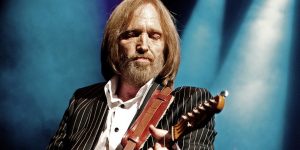 I like just about everything Tom Petty's ever done.  If you asked me my favorite Tom Petty song I would have a really hard time deciding.  They're all good!
He's been gone from this world close to 2 and ½ years now, but it seems like 2 and ½ months ago when he passed away. He left behind an amazing body of work…as a terrific singer/songwriter, as the leader of Tom Petty & The Heartbreakers, as a solo artist, his work with Mudcrutch way back in the early days of his career, his work with other prominent artists, such as Stevie Nicks, Eric Clapton, and so many others.  And, of course, he was a part of that great supergroup that emerged in the 80's, called the Traveling Wilburys.  I already had some of his music, but after he died, I thought a lot about the great music he had out there, and went out and bought more of his music. I have these Tom Petty CD's I play often in  the car.  There's some great music from some of his live shows out there, too.  A major regret for me is never getting to see him in concert.  He was one of the best!  Everything I've ever heard or read says he also happened to be a nice guy!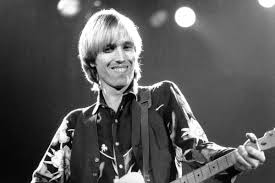 I have no idea why this particular Petty tune was stuck in my head from the moment I woke up this morning, but sure enough, there it was!  "I Need To Know" is from the early catalog of Tom Petty & The Heartbreakers.  1978, actually, and it's from the group's second album, called "You're Gonna Get It!"  Another favorite off that album is "Listen To Her Heart," and I've been listening to that one a lot lately, too.  I always thought he sang with such urgency on "I Need To Know."  And Mike Campbell's guitar always brought about that sense of urgency, as well.  Sort of like "I Need To Know" was really about something he really needed to know…and he needs to know it…right now!  It rocks pretty hard, and I just can't get it out of my head.  So I need to share it…with you!