2/13/20 – Carlos Santana "Black Magic Woman"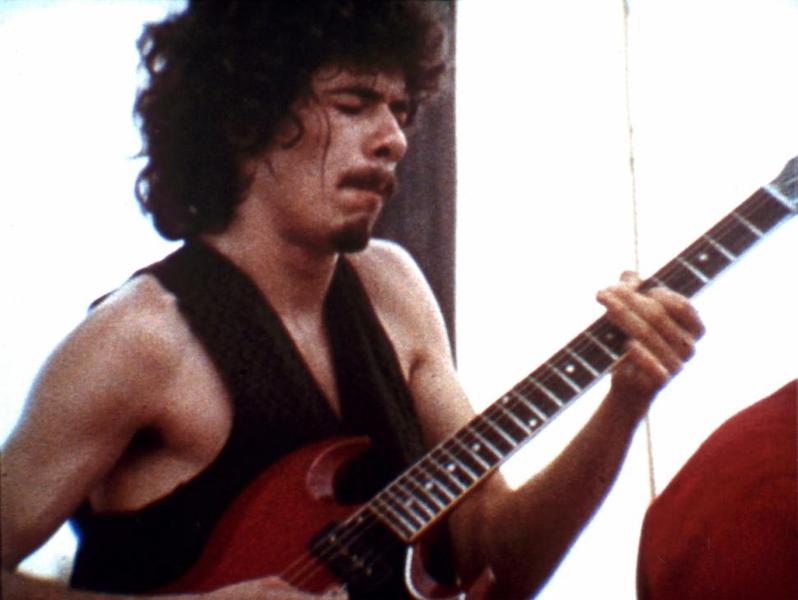 CARLOS SANTANA is a remarkable musician.  One of the best guitar players on the planet.  And he's still out there doing it today, at the age of 72.    He's a Mexican guy who was born south of the border, but grew up in San Francisco, California.  His brand of Latin and Blues Rock…and sometimes Jazz Fusion…is amazing.  He's led the band, Santana, since the late 60's, and these days, he's the one consistent member.  But Carlos has managed to surround himself with great musicians over the years, and that great Santana sound keeps coming through, no matter who's in or out of the band.  Like most people, I first heard Santana's music back in the late 60's.  A song called "Evil Ways," in fact, from the group's first album, released in 1968.  And then, about a year later, Santana exploded on the scene with an unforgettable performance at Woodstock!
The song in my head this morning is another Santana classic, "Black Magic Woman."  It's not actually a Santana song….it was written and first performed by Peter Green, in the British blues band, Fleetwood Mac.  That was in the early days of the group, when Fleetwood Mac had a cult following in the U.K., and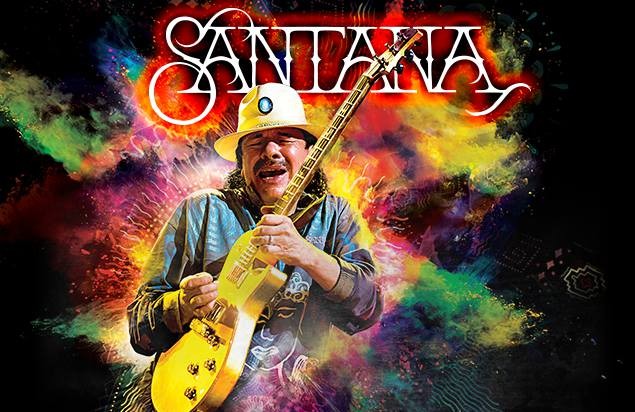 Peter Green was acknowledged as a guitar genius in his own right.  It was great when Green's band did it, and when Carlos took it on, he turned it into something outstanding, as well.  "Black Magic Woman" came off Santana's second album, called "Abraxas."  I remember buying that album and playing it a lot! Santana certainly didn't sound like anybody else, with Carlos' searing guitar work, and all those Latin and African rhythms, coming from timbales and congas and whatever else the band brought to the mix. If you want a good example of the way that sound all came together, check out the group's amazing performance of "Soul Sacrifice" on the stage at Woodstock.  The story goes that the whole band was high on acid, not expecting to go on for a while, and then got the call to play early because another band couldn't make it.  Or was late, or something. What resulted was pure magic, as the band turned in an incredible performance, filled with frenzied rock and roll, and good times!  It may have been the best performance of the entire 3-day festival.  Gregg Rolie was on keys and lead vocals, Michael Shrieve, who was a teenager at the time was back there pounding away on the drums, and there was a stage full of talented and spirited musicians, putting on a show like the huge crowd had never seen.  All those musicians (except for Carlos, of course) went their separate ways over the years.  Rolie, for example, went on to become one of the founding members of Journey, along with Neal Schon, who joined Santana a little later.  Carlos has employed a variety of good singers over the years, too, and although a lot of fans might think that's Carlos' voice on his famous songs, that's not the case. "Soul Sacrifice" at that Woodstock show stood out above the others to me (I've written about it in a past column for "The Music In My Head,") but several of Santana's other songs went on to become big commercial hits.  Just like that, Carlos Santana found himself in the mainstream, and he's been active during all the years since.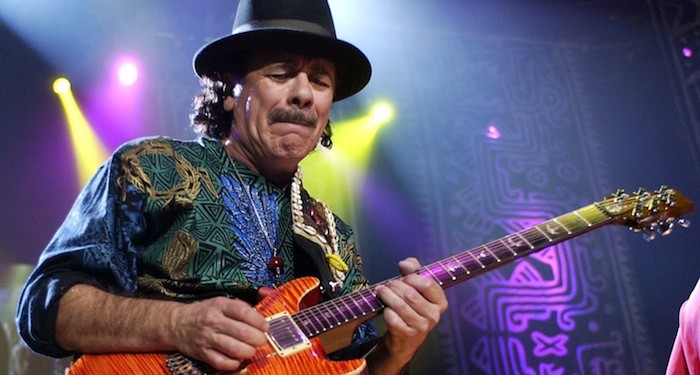 There was "Evil Ways," I mentioned earlier.  But also "Oye Como Va," "Jingo," "Everybody's Everything," and so many others!  And this one, "Black Magic Woman," made it all the way to #4 in the country!  It was Carlos Santana's biggest hit ever…at least until he teamed up for another of his collaborations…this time with Rob Thomas of Matchbox 20, about 3 decades later, for "Smooth," a song that achieved #1 status.  "Black Magic Woman" is very representative of Santana's overall sound.  Listen and it will take you back to those days of free flowing tunes, free love, and all that went along with that memorable era!