12/19/18 – The Chi-Lites "Have You Seen Her"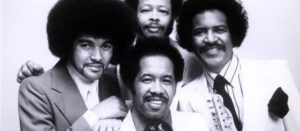 Today, there's some CHI-LITES music playing in my head, but I really want to talk about EUGENE RECORD who has never gotten enough credit as an artist, or as a songwriter. Eugene Record died 13 years ago, and a lot of music fans don't know the name at all. He was the leader and lead vocalist of THE CHI-LITES…a group that had a lot of success, particularly in the early 70's. Record fell in love with music when he was a child, inspired by his older sister's piano playing. He taught himself how to play the guitar, and pretty soon was singing songs and trying to figure out how to become a star in the music business. He joined up with a couple of other young guys and formed a group called The Hi-Lites…then somebody got clever and decided to cash in on the fact that they lives in Chicago! So they changed the name of the group to The Chi-Lites. They managed to put out a few singles that basically went nowhere, but then signed with Brunswick Records' Carl Davies, there in the Windy City, and it was on from there!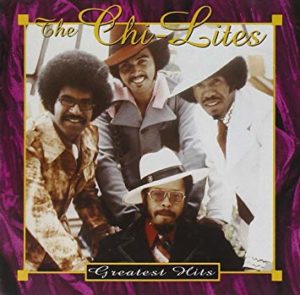 Record quickly became known as a guy who could not only sing, but he wrote great songs for other artists, such as Barbara Acklin, and even Jackie Wilson. A little later on, he wrote for The Dells and The Impressions. Eugene's own group had some major hit records, too! There was "Oh Girl," "Have You Seen Her," and "The Coldest Days of My Life," which is my favorite. Most of their stuff was a little on the mellow side, but there was one song, in particular, early on, that was a real rouser. "(For God's Sake) Give More Power To the People."
Eugene Record went out on his own, and actually recorded 3 albums as a solo artist, but then, some years later, he got back with The Chi-Lites, and his old mentor, Carl Davies! The Chi-Lites have had close to 2 dozen hit records over the years, and their music was quite popular in the UK and some other countries, as well. The act has featured close to 2 dozen members who have come and gone over the years, but it's Eugene Record who stands out. Sadly, he passed away back in 2005 at the young age of 64, after a battle with cancer.
The song that's playing in my head today is "Have You Seen Her," and it features some spoken lines at the beginning that set the tone for a sad story. I used to love playing this classic soul song on the radio. Still do! From 1971, it's Eugene Record and The Chi-Lites, from an appearance on "Soul Train," with "Have You Seen Her?"