11/29/19 – Cyndi Lauper "Time After Time"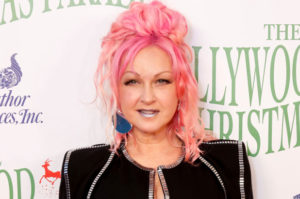 We watched a movie at my house yesterday. It's called "Where'd You Go Bernadette?" It's kind of a quirky movie, but I thought it was good. It stars Cate Blanchett, along with Billy Crudup, the guy whose portrait used to hang next to mine downtown  at Spanky's. I guess I should say that my portrait hung next to his. Anyway, there was a song that was very prominently featured in the film, and I remember saying to Bev, "Don't be surprised if this song is THE MUSIC IN MY HEAD in the morning." And sure enough, it was my first thought when I came out of what turned out to be a semi-comatose state after eating all that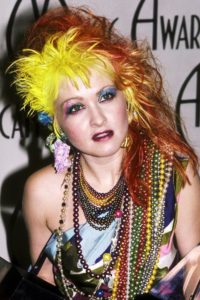 turkey on Thanksgiving Day. It's "TIME AFTER TIME" by Cyndi Lauper.
The first time I ever heard of her was when I heard "Girls Just Want To Have Fun." It was her very first single release off her debut album, called "She's So Unusual." That was a mighty big hit, but the one that came next was even better. "Time After Time" was the #1 song in America for a couple of weeks, and it did well in the U.K., as well. It's since been recognized as a really significant love song by various critics, and it even got a Grammy nomination. It's a sweet song that's all about being totally devoted to someone. And it was a total departure from "Girls Just Want To Have Fun," "She Bop" and most of the other stuff she was doing around that time. There was another similar love song from that same album, entitled "All Through The Night." Cyndi Lauper had proven herself to be a very talented and versatile performer. When she was young, at first, she got a lot of attention because of the way she dressed, and no one ever knew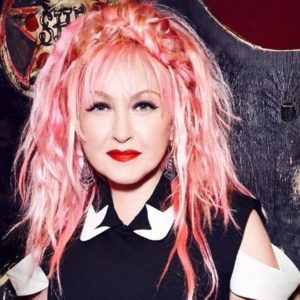 what color her hair was going to be. She's 66 now, and still has changing hair colors, but her voice is still out there performing, after several decades. She has a lot of other memorable songs, like "True Colors," and other fan favorites. The list is long!
So…here we go with a laid-back love song today, from Cyndi Lauper….This is "Time After Time." I can't get it out of my head, so I'm sharing it with you. It's nice.