11/16/18 – Charles Wright "Express Yourself"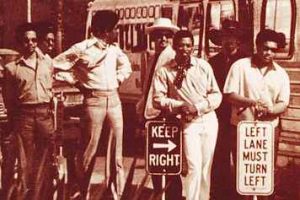 The first time I became aware of Charles Wright & The 103rd Street Rhythm Band was because of a nice, sweet song called "Loveland."
It was a big hit in the early part of 1970, and I used to love playing it on the radio. (I also loved to introduce "Charles Wright & The 103rd Street Rhythm Band" really quickly without screwing it up—you try to say that really quickly!) Anyway, I thought; "Nice song. Good singer. Outstanding band." Several months later, Charles Wright & his guys came out with another album called "Express Yourself," and the title song really brought the funk! It was a big hit, too, and over time, has become the band's signature song. Most of all, it just makes you feel good when you hear it. The reason it's been in my head lately is because I heard it used in a television commercial recently. I can't remember the product, and maybe I will when I see it a few more times. It definitely brought back memories, though, of a catchy tune, and that's why it's playing in my head right now!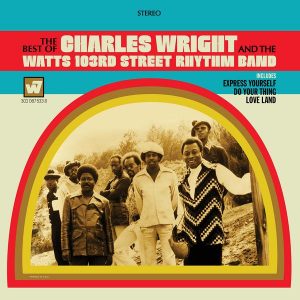 Charles Wright 7 The 103rd Street Rhythm Band (there, I did it again!) were a funk and soul ensemble out of Los Angeles, formed in the early 60's. They're still out there playing today, all these years later. The band has always consisted of accomplished musicians, even though there have been many different lineups. Bobby Womack was even a part of the group at one time. They even served as a backup band for one of Bill Cosby's comedy albums. Because of that, they attracted a lot of attention, which led to a record deal, followed not too much later with several hit songs, including the 2 I already mentioned.
Charles Wright is 78 years old now. And he can look back on a lot of success in the music business. He can probably also hear his music in a number of movies, and in tv shows, too. And "Express Yourself" has been sampled a lot by various hip hop artists. It's *THE MUSIC IN MY HEAD* today, and I'm putting it out there now so it can get stuck in your head, too! If you're like me at all, it's guaranteed to make you feel good!