11/14/19 – Kenny Loggins & Jim Messina "Peace of Mind"
  Today's song is from Kenny Loggins & Jim Messina.  These guys put out some great music in the 70's, including  very memorable song for me called "Peace of Mind." I've always loved this really laid-back, relaxing tune.  I mean, everybody wants peace of mind.  Right?  Sometimes that's a lot more important than money or anything else.  It's important to have peace of mind in relationships, too…and that's what this song is really about.  The opening lyrics go like this:
                               "Ain't no use to keep taking abuse from a friend who isn't kind.  A friend in need is a friend that you need who can help you through troubled times.
                                So reach on out and take a hold of my hand and let me know that you're ready to go.  There ain't no dues and you can leave your blues behind.
                               And have a little peace, just a littler peace of mind.  Give me some peace, peace of mind."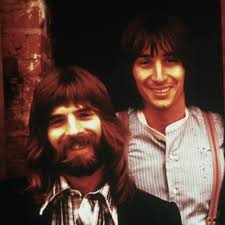 The song goes on from there but you get the point.  It's a song written by Jim Messina and I love the way the guys did it.  The song comes from Loggins & Messina's first album, "Sittin' In," released back in 1971.  It started out as a solo album by Kenny Loggins, and Messina was producing it.  While he was doing that, he provided background vocals and played guitar, and they worked so well together, they decided to become a duo. That was a great decision! After all, there was no question that Messina knew what good music was all about.  Earlier, he had been a member of both Poco and Buffalo Springfield!
Loggins & Messina had a lot of success in the early and mid-70's, with a big collection of strong songs.  "I've always liked "Danny's Song." And I think my overall favorite is "Angry Eyes."   A really  interesting up-tempo tune called "Vahevala." There were some big hits, like "Your Mama Don't Dance," "My Music," and "Thinking of You."  They recorded half a dozen good albums, and sold millions of them.  Some purchased by yours truly.  Then they broke up in 1976, and while Loggins went on to a big solo career, Messina stayed in the music business but isn't as well known these days.  They have gotten together for some reunion concerts over the years, and are well-known for putting on some wonderful live shows.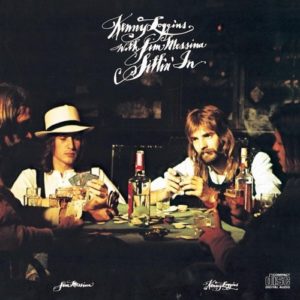 I don't know why I thought of this particular song today, but I woke up with it, and knew I just had to share it.  So here's today's edition of "The Music In My Head," from Loggins & Messina.  And I hope you get some "Peace of Mind" by listening to it!