10/9/19 – Al Green "Let's Stay Together"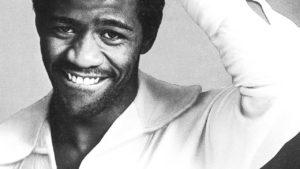 It's Al Green. Just as well-known as Reverend Al Green! His music is in my head a lot. I know I'm not the only big fan of Al Green around here…He's one of the most highly respected soul singers ever to stand in front of a microphone. Some have referred to him as "The Last Great Soul Singer." I don't know about all that, but he's one of the best, that's for sure.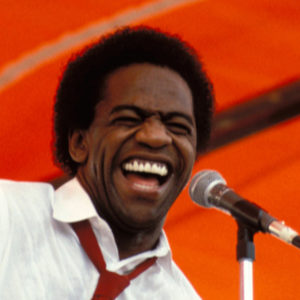 Al Green came out of Memphis, Tennessee, and he's had an amazing career not only as a singer, but as a songwriter, and a record producer. Not only that, but he's been a role model for so many others in the music business, and he's had so much influence on other artists. His incredible commercial success started back in the early 70's with a long string of hit records, including "Take Me To The River," "Tired of Being Alone," "I'm Still In Love With You," and "Love And Happiness." There was also "I Can't Get Next To You," which was a wonderful remake of the Temptations' song. There was Al's version of the Bee Gees' hit, "How Can You Mend A Broken Heart?" And so many more. There's one I left out, and you probably already picked up on that, because it's become known as his signature song: "Let's Stay Together." That song was playing in my head this morning, and I couldn't wait to get in here and share it with you, too!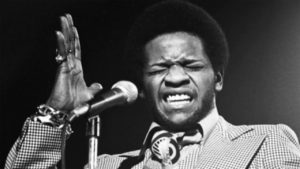 All of those songs I talked about were bit R & B hits, but many of them crossed over to the Top 40 charts, making him famous as a totally mainstream artist. He's in the Rock And Roll Hall Of Fame, and was included on the list of 100 Greatest Artists Of All Time, as ranked by Rolling Stone magazine. They put him at 65—and they've ranked him at number 14 on their list of the 100 Greatest Singers, as well. These days, The 73-year-old Reverend Green has his own church in Memphis. I would love to hear one of the man's Sunday sermons. I would imagine that he would break out into song at least once and I would love to hear that! Al Green's music can definitely cause you to break out into song, too. I find myself singing his stuff from time to time. And even President Barack Obama got a lot of attention by singing a little bit of "Let's Stay Together" in a very widely publicized appearance. It wasn't bad, either!