10/30/19 – Issac Hayes "Don't Let Go"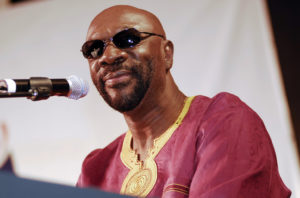 Isaac Hayes was a legend in Memphis. He is revered as much as anyone who ever came through the music scene there. In-house musician, songwriter, and record producer for STAX Records. A guy who had the nickname, "Black Moses," and one of the few people who could have ever carried that off. He's probably best-known for his "Theme From Shaft," the song from the soundtrack of the movie, "Shaft," starring Richard Roundtree. A little-known fact is that Isaac actually wanted to play the role of the "black private dick" John Shaft, himself, but the people who made the motion picture chose Roundtree instead. I think Isaac Hayes would have been even better!
Hayes teamed up with David Porter to write some really memorable music for Memphis soul musicians, such as Sam & Dave, Carla Thomas, Patti Thomas, and others. And, of course, Hayes wrote almost all of his own solo songs. He also was a master at covering the songs of other artists, such as Dionne Warwick, The Jackson Five, James Taylor, Glen Campbell, and various other recording stars. Any song he liked, he might decide to do his own version, which would end up sounding completely different from the original. A good example is "Walk On By," originally a hit by Warwick, but made into a completely different tune by Hayes. The song that's in my head today is actually an old song from 1957 by Roy Hamilton, which was quite good the way it was done the first time around. Isaac Hayes made it his own, and it became a huge hit during the Disco Era.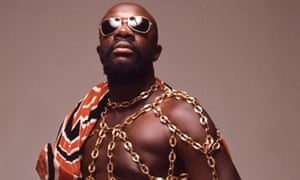 Isaac Hayes is known to a whole different generation of fans as the voice of "Chef" on "South Park," the animated television comedy series. These days, go to the STAX Soul Museum in Memphis, and you'll see Isaac's huge Cadillac convertible, all decked out in white fur and every possible extras you could get in the day. He used to ride around the city in that car and people looked at him with complete adoration. His generosity was legendary, and he did a lot of wonderful things for the African American community, too. In short, Isaac Hayes was a hero—and not just for his music. There will never be another one quite like him! I hope you'll enjoy the song I woke up with this morning. Here's "DON'T LET GO!"