1/14/20 – Fleetwood Mac "Seven Wonders"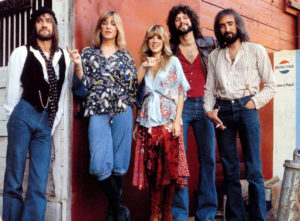 Who knows why this particular song was playing in my head this morning. I'm a big fan of Fleetwood Mac, but this is not normally a song that ends up stuck in my brain. It's from the last studio album recorded by the band, called "Tango In The Night." It was mostly assembled by Lindsey Buckingham in his home studio. Some of the band members were pretty strung out, including Stevie Nicks, who had been away from the group and recorded 2 very successful solo albums. She was coming off a cocaine addiction, and I understand the drummer, Mick Fleetwood, had similar circumstances. Stevie just showed up for a few days, sang on a very few songs and then disappeared again. Christine McVie was in good shape and contributed some really good music, especially a song called "Everywhere." And John McVie was…well, a John McVie. Still drinking a lot, but functioning just fine as Fleetwood Mac's excellent bass player. Still, the driving force behind this album was Buckingham and he spent untold hours in the studio making it the best it could be. Bear in mind this was 1987, and there was as certain look back in those days, mostly revolving around a glam wardrobe and big hair. Stevie and Christine certainly had both those 80's trademarks in their wheelhouse! I think the best thing about this video is some of the facial expressions. Lindsey looks sort of amused, and it's hard to believe, but John actually smiles a little bit. That's rare, for sure!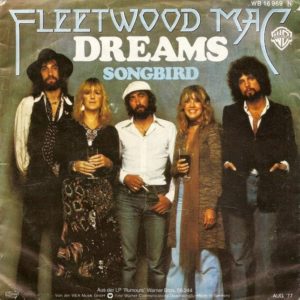 This particular song, "Seven Wonders," I've always liked, although Stevie's vocals are certainly not her best. More than any other song I can think of, she's really hoarse, and kind of yells it, but somehow it all works, and I always turn up the volume when I hear it. To tell you the truth, I never thought very much about this song—not compared to other Fleetwood Mac songs that I absolutely love—but it was just a few months ago when my friend, Brian Thornburg and I took in a concert by the Fleetwood Mac tribute band, "Rumours of Fleetwood Mac," at the Carolina Theater in Durham. (They do a great job, by the way, and the whole effort is enthusiastically endorsed by Mick Fleetwood!) They did a wonderful job on "Seven Wonders" and I was reminded that I liked it a lot. Anytime Fleetwood Mac music's in my head, it's a good thing, whether we're talking about these 5 performers, or the earlier version of the group way back in the Peter Green years, when they were more of a blues band. Nobody can deny, though, that when Buckingham and Nicks came along, they became one of the biggest groups on the planet. It was all the drama and infighting that eventually tore the band apart. I think some of their best music came out of that drama, particularly, the love/hate relationship between Nicks and Buckingham. They're both great songwriters, and I think their relationship—no matter how screwed up it was-fueled some of their best work.