1/13/20 – James Taylor "Fire & Rain"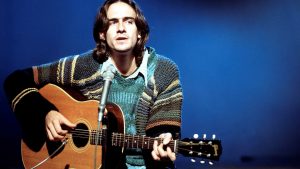 I figure anytime I wake up with James Taylor's music in my head it's going to be a good day. In this case, a day for some serious thinking about people I care about. This is actually a depressing song if you think about it too much. James wrote this song very early on, and it's about a childhood friend who committed suicide. It also came at a time when J.T. was having some problems with drug addiction and dealing with a bit of fame, which would become much bigger later on as his popularity increased. "Fire And Rain" was actually a breakthrough song for him. It appeared on his second album and went all the way to #3 on the national charts. It was #2 in Canada.
The second line of the song says, "Suzanne, the plans they made put an end to you." It's about Suzanne Schnerr, who killed herself. James was away in London at the time. He also said he was depressed at the time for another reason. His new band, The Flying Machine fell apart. The line, "Sweet dreams and flying machines in pieces on the ground," refers to that, rather than an actual plane crash, although a lot of people jumped to that conclusion. "Fire And Rain" is the song that came out of all that, and it's a great song!
Around here, we always say, "Chapel Hill's own James Taylor, because he spent much of his childhood here. His father was Dean of the UNC Medical School, and James spent a lot of time playing down around Morgan Creek in those days. (That's what his much later song, "Copperline" is all about.) He hasn't had a concert around here for long time, but those of us here in Chapel Hill love his music…in fact, if you live south of town you probably cross over the "James Taylor Bridge" twice a day. He's definitely one of Chapel Hill's favorite sons.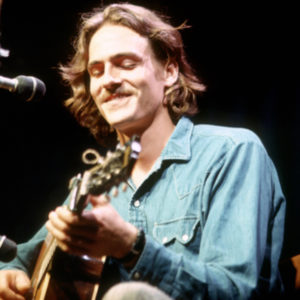 Everybody knows that James Taylor went on to become one of the best-selling artists of all time. There were tons of big hit records, including "You've Got A Friend," written by his good friend, Carole King, and a ton of great songs written by James, including "Your Smiling Face," "Mexico," "Something In The Way She Moves" which is my personal favorite by him. James recorded for while on Apple Records and became friends with The Beatles. In fact, it's said that his song inspired "Something," the famous song written and sung by George Harrison. One of J.T.'s most loved songs is "Sweet Baby James," which is his nickname around here. There was "Country Road," "Don't Let Me Be Lonely Tonight," "Mexico," "Shower The People," "Walking Man," and a slew of other songs, all written by James. Of course, "Carolina In My Mind" is probably the best song he ever did if you ask most people around here. J.T. has also had a lot of success over the years, recording other people's songs and putting his own spin on them. Just listen to "How Sweet It Is," "Up On The Roof," 'Handy Man," and a bunch of others and you'll see what I mean.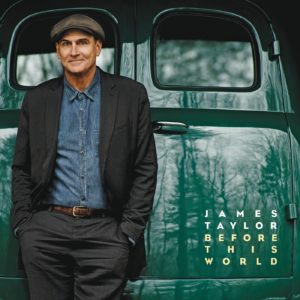 He was married to Carly Simon for years, and they put out some great music together, including the old Inez & Charlie Foxx song, "Mockingbird," and some other great recordings, too. James comes from a musical family, with sister Kate and brothers Alex and Livingston also performers. Alex has passed away, but the others are still making music. He's definitely managed to carry on the family tradition. 2 of his kids, Sally and Ben, are also musicians. He's the winner of 5 Grammys, he's been in the Rock & Roll Hall of Fame for nearly 20 years, and he's sold well over 100 million records, making him one of the most successful recording artists of all time.
This song is from very early in his career. James is 71 now, but this song came out when he was about 21. This is "Fire And Rain." Today's edition of "The Music In My Head."