1/10/20 – The Doors "Love Her Madly"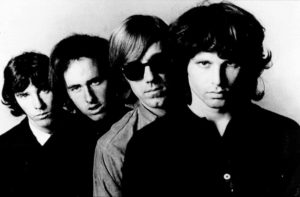 I don't know why but I woke up with The Doors playing in my head this morning. Probably not the song you might expect. It wasn't "Light My Fire," or "Roadhouse Blues," or "LA Woman," either. Those songs are in there from time to time, but today, it's "Love Her Madly!" It's a good one from 1971, and I really haven't heard it lately. So go figure.
"Love Her Madly" was a big hit for the group, peaking at #11 here in the States, and going all the way up to #3 in Canada. It was actually the first single from the "L.A. Woman" album, which turned out to be Jim Morrison's last with the band. It was one of the most commercially successful songs by The Doors, and the guy who was producing the album, Paul Rothchild, reportedly left because he thought this particular song was "cocktail music." Oh well, artistic differences.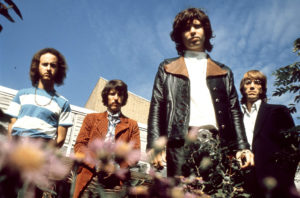 The Doors were so unpredictable, mostly because of the front man, Jim Morrison. Nobody ever knew what Morrison was going to do, especially when they were on stage. He was wild and crazy, alcohol and drug-fueled, too…a dangerous combination with Morrison's rebellious personality. He wrote some controversial lyrics, too. The Doors came to be known as a good representative of the counterculture. I think Ray Manzarek was the genius of the group, though. He played keyboards, and also, somehow took care of the bass lines in The Doors' music, since the group didn't have a bass guitar player. There was just Morrison and Manzarek, along with Robbie Krieger on lead guitar and John Densmore on drums. They made a lot of music for just 4 guys! Morrison went off the grid, so to speak, and died a few months after the "L.A. Woman" album was released.
I remember about 20 years ago, there was a Doors tribute album called "Stoned Immaculate." (It wasn't bad!) Manzarek, Densmore, and Krieger got together with the legendary Bo Diddley to record a new version of "Love Her Madly." The original version is in my head today, and here it is!