6/13/18: The Isley Brothers "Summer Breeze"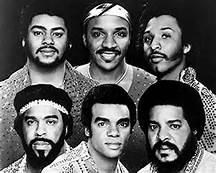 The Isley Brothers started out as a vocal trio way back in 1954 – over 60 years ago! They were really brothers, too! Originally from Cincinatti, Ohio, the band grew as younger members of the family were added, and they became a full-fledged band. Eventually, these guys ended up being one of the longest-running, most influential acts in all of music history! Like all things, the band started small, but things really took off for the Isleys when they moved to New York City.
The Isley Brothers' first single came out in 1959, and it's a classic. Just about the ultimate party song. You know it, I know it, everybody knows it! It gets a little bit louder now, a lil' bit louder now… it's "SHOUT!" The song sold well over a million copies, and it's been played at that many (and more) wild parties, too!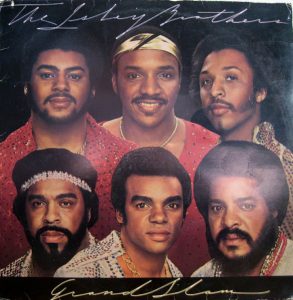 The Isley Brothers went on to achieve great success with other songs, too. "Twist and Shout," for example. In 1962, the song became even more famous when it was recorded by The Beatles. The song later showed up in the famous parade scene in "Ferris Bueller's Day Off," even! The brothers have one tune that's incredibly popular with the beach music crowd, "This Old Heart of Mine," and they've done a lot of other stuff too, like the protest song "Fight The Power!" A song called "It's Your Thing" was also a tremendous hit for the Isley Brothers in 1969, and they're in the Rock and Roll Hall of Fame as well as the Vocal Group Hall of Fame!
In 1976, they came out with a song called "Summer Breeze," which had been recorded by Seals & Crofts 4 years earlier.  A great song already was taken to a whole new level, when The Isley Brothers tackled it, and Ernie Isley's sizzling lead guitar work really set it apart!    That's the song that was blowing through my head this morning!  It's The Isley Brothers with their amazing version of "Summer Breeze!"