10/2/17: Jackie Wilson "Higher and Higher"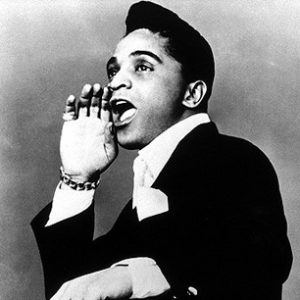 A few words today about Jackie Wilson, the famous "Mr. Excitement" himself! One of the most talented and energetic performers of any generation. His stage shows were so electrifying that he earned every single use of that nickname, and his performances managed to inspire a slew of other artists whose names we know just as well as his own. James Brown, Michael Jackson, too many others to name, they all wouldn't have been the same without Wilson leading the way.
Jackie started out with Billy Ward and the Dominos, and eventually became a solo artist who recorded a wide variety of up-tempo tunes. There was "Baby Workout," "Reet Petite," "Whispers," "Teardrops," "I Get the Sweetest Feeling"… the hits just kept on coming when you made 'em like Jackie Wilson. He'd also tug at heart strings with beautiful, mellow tunes… you probably remember "Night" and "To Be Loved." From the late '50s into the early '60s, it was Jackie Wilson who was instrumental in breaking what had been referred to by some as "race music" into the mainstream. In other words, it was Jackie Wilson that crossed borders and broke boundaries into White America while his African-American audiences knew how talented he was all along.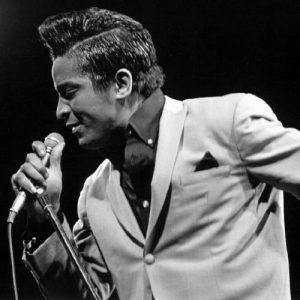 Wilson was headlining a Dick Clark Oldies concert in late 1975 when he suffered a massive heart attack while performing on stage. He sank into a coma, from which he never recovered. This incredibly talented musician and revered artist died nine years later at the age of 49. He's a member of the Rock and Roll Hall of Fame and was named #69 on Rolling Stone's list of the 100 greatest artists of all time. A lot of his songs you may not know because of their lack of chart appearance, but I would highly encourage a listen to his entire catalog. He recorded for Brunswick Records, which had an office right here in Chapel Hill headed up by my friend Rich Kamerman. Do yourself a big favor and spend a little personal time with a legend who helped change music.
To read and listen to all of Ron's Music in My Head entries, click here!
---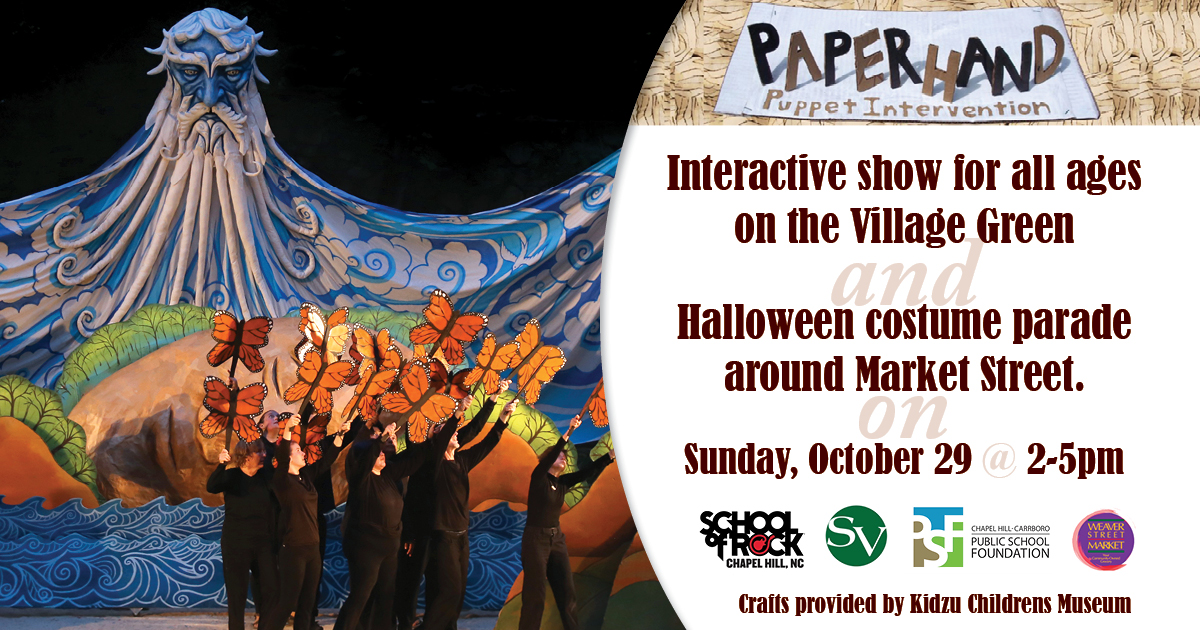 After playing a show at The Cat's Cradle in July and at Local 506 in August, and The Carrboro Music Festival in September; the School of Rock students' next public performance will be Sunday, October 29th on the Southern Village Green!
The School of Rock Chapel Hill is a music school for kids of all ages located in the 501 Diner location on Fordham Blvd in front of Eastgate Crossing.
Locally owned, locally operated, locally staffed, locally sourced instruments, and locally built!

You are invited to stop in for a tour or schedule a free demo session. Their hours are Monday-Thursday 3PM-9PM and Saturday 10AM-4PM!  

Learn how to play a real rock and roll song in just 30 minutes!
AND, through a partnership with the Public School Foundation; they'll donate 1% of their gross revenue to support music in the local public schools, so help bring music to our community and enroll today!
Click Here to See Photos of the Grand Opening Celebration!
Sign-up at chapelhill.schoolofrock.com, or call 919-338-1011.
Open for Rocking!

'Music in My Head' airs every morning @9:15AM. Over the air on 97.9FM and streaming on chapelboro.com