8/8/19 – The Beatles "Here Comes The Sun"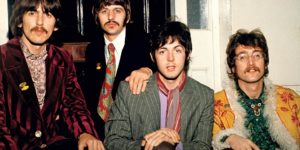 On this date in history, August 8th, 1969, THE BEATLES decided to walk across Abbey Road. It was 50 years ago today, when John Lennon, Ringo Starr, Paul McCartney and George Harrison strolled across the street, with a photographer (Linda McCartney, actually!) capturing the moment, thereby creating that memorable album cover entitled "Abbey Road," and etching the iconic photograph that resulted into my brain. And into the consciousness of music fans around the world. It's the picture every fan seeks to recreate if they ever make it to that spot in London. For my money, "Abbey Road" is The Beatles' best album. At least, it's the one I enjoy listening to most. And before you say, "That has to be "Sgt. Pepper's Lonely Hearts Club Band," or "You're crazy! Their best is "Rubber Soul!" Let me just say that I know those are great albums, too, along with all their others. I'm just saying that "Abbey Road" is the one that had the biggest impact on me, and it's the one I've spent listening to more than the rest of their collection. It brings back memories of college, when I would listen to it over and over and over again in my dorm room, and sometimes in "The Listening Room," at my campus library.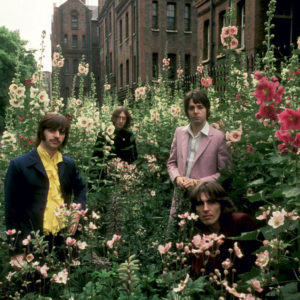 I spent hours listening to it with headphones, totally shutting out the rest of the world in the process.
The album came out about a month following that famous photography session, in September of '69. It starts off with John Lennon's "Come Together," which has been described as "gobbledygook." In other words, the lyrics are really a bunch of nonsense, but the song has endured over all these years. It's followed by "Something," a beautiful song from George Harrison who was always struggling to get his songs on the group's albums. John and Paul both had strong, dominating personalities, and George didn't. I'm glad he didn't give up and kept writing because he eventually came up with some real gems, including this one. Then came "Maxwell's Silver Hammer," clearly a Paul song, that John, George, and Ringo are all on record saying they didn't like. (To tell you the truth, I never cared that much for it, either.)Next came "Oh! Darling," a McCartney composition that he had to sing numerous times before he got it right! Then, 'Octopus's Garden," a rare Ringo contribution which he wrote and sang. That's followed by a song I absolutely love and I must have listened to it a thousand times! It's "I Want You (She' So Heavy.)" It's a guitar-heavy rocker, written and belted out by John Lennon. It's always a lot of fun to listen to this one at high volume, and try to anticipate exactly how it's going to end. It happens very abruptly, right in the middle of a note. I figure John really enjoyed freaking everybody out a little bit with that one. And with that, Side 1 is over.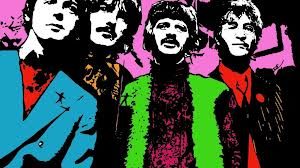 Side 2 of "Abbey Road" is epic! It's definitely my #1 album side of all time. It starts out with "Here Comes The Sun," another George Harrison creation. He actually wrote it one afternoon when he was spending time at Eric Clapton's house (Eric was his best friend.) George was supposed to be in a meeting with the other guys and record executives, but he just didn't feel like going, so he went to Clapton's house instead. He was wandering around with his guitar, trying to think positive thoughts, at a really sad, frustrating time in the history of the band. Next comes a slow one, entitled "Because," from John, a song with some really great harmonies. Then there's "You Never Give Me Your Money," from Paul, and it's about the financial wranglings and other frustrations being experienced by the guys at the time. It also kicks off the incredible medley of songs that make this album side so special…at least for me. "Sun King" is next, written primarily by John. To me, it's similar to "Because." "Mean Mr. Mustard" checks in followed by "Polythene Pam," both Lennon compositions, and then there's "She Came In Through The Bathroom Window," the rocker from Paul. The whole album wraps up with this amazing amalgam of really nice, short tunes, written and sung by Paul, starting with "Golden Slumbers," followed by "Carry That Weight," "The End," and "Her Majesty." Those last 4 take up a grand total of about 6 minutes, but I think it's some of McCartney's finest work.
Most of these songs, which I said were either John or Paul, were actually credited to Lennon & McCartney, but by this time in the life of the group, they really weren't doing too much writing together, anymore. Even though the teamwork had kind of gone by the wayside by 1969, what The Beatles came up with was a terrific album, in my opinion. And as usual with the Fab 4, "the whole is greater than the sum of its parts," because, after all, they all had to "Come Together" in the studio to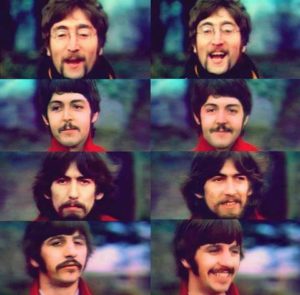 record the songs. And these sessions for "Abbey Road" were actually the last with all 4 of the guys participating. "Let It Be" was the last of The Beatles' albums to come out, but most of it had been recorded before they began work on "Abbey Road."
I was reading about the 50th anniversary of the iconic album cover shoot last night, figuring I would say something about it on the show this morning. And when my alarm clock went off at 4:36 AM, I started hearing those gentle George Harrison guitar notes at the beginning of "Here Comes The Sun," from the opening track on side 2 of the album. Here it is! "The Music In My Head."