7/2/19 – Sheryl Crow "A Change Would Do You Good"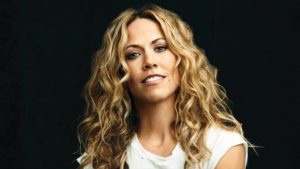 Having Sheryl Crow in your head first thing in the morning is not a bad thing. She's made some pretty good music over the years. Some of her songs, in particular, keep popping into my brain on a regular basis. I really like Sheryl Crow and apparently, a lot of people in the music business do, too. She's collaborated with a whole bunch of famous names, and she's appeared in the studio, and on stage with them, as well.
First time I ever heard of her was when "All I Wanna Do" came out in the early 90's off her debut album called "Tuesday Night Music Club." It was the third single released off that LP, and you know what they say about the third time being the charm! While the first 2 songs flopped, she finally got a lot of attention with "All I Wanna Do." It went all the way to #2 in America, which pulled the whole album all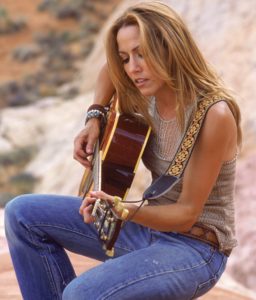 the way up to #3. Over time, that album alone has sold about 5 million copies. It did quite well in Canada and the U.K., as well.
Sheryl Crow has had a great music career since then, with lots of great hits, and whole bunch of appearances with other artists. In the early stages of her career, she was a backup singer for Michael Jackson. Since then, she's performed with The Rolling Stones, Stevie Nicks, Willie Nelson Eric Clapton, John Mellencamp, B.B. King, Don Henley, Bob Dylan,and Prince, just to name a few. She even had success recording with Kid Rock. She's been the subject of tabloid news, as well, since she had a long romantic relationship with Lance Armstrong. There have been other love interests, as well, including Eric Clapton and Owen Wilson. And she's even ventured into the acting world, as well, with roles on "30 Rock," "Cop Rock," "One Tree Hill," "Cougar Town," and other shows on television. Some of her songs have been used in TV shows and movies. "Every Day Is A Winding Road," for example, was used in the motion picture, "Erin Brockovich," starring Julia Roberts. She's survived a bout with breast cancer, too. And she uses her celebrity to advance various charitable causes. She's also quite an activist and has done a lot of work to support the fight against climate change.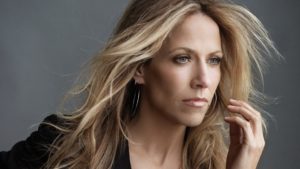 This particular song by Sheryl Crow is "A Change Would Do You Good," released in the summertime of 1997, off an album entitled simply, "Sheryl Crow." It's today's tune on *THE MUSIC IN MY HEAD* and I'm going to try getting it stuck in your head, too!