6/3/19 – Dr. John "Right Place, Wrong Time"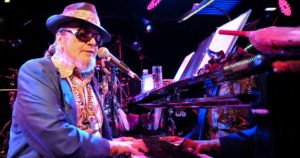 I've got some good old rock n roll boogie blues for you this morning…some New Orleans boogie woogie stuff from one of The Big EZ's finest, DR. JOHN!
Malcolm John Rebennack is revered in New Orleans, and well respected among music fans everywhere! He's a singer, a songwriter, keyboard player and guitarist, who combines a lot of different styles into his music, including jazz and even a little Zydeco-sounding stuff every now and then. He was in "the Last Waltz," the musical documentary about The Band, and he also appeared in the movie, "Blues Brothers 2,000." He's been a member of the Rock and Roll Hall of Fame since 2011, and he's played with so many other artists, in a variety of genres, including Ringo Starr's All-Star Band, and he's won a number of Grammys, as well. Dr. John has been a session musician for just about his whole adult life. And, of course, he appears regularly at New Orleans' music festivals. He's held in such high regard, and captures the spirit of Mardi Gras so well, you can almost taste the gumbo when you listen to his music!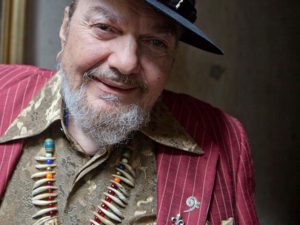 Back in 1973, Dr. John had a huge hit record that broke into the Top 10, and the mainstream audience really discovered him then. There were some other minor hit records, as well, but the biggest, by far, was "RIGHT PLACE, WRONG TIME" (as in I was in the right place but it must have been the wrong time!) That's the tune playing in my head this morning. Please allow me to put it in your head, too!