6/10/19 – Steve Perry "Oh Sherrie"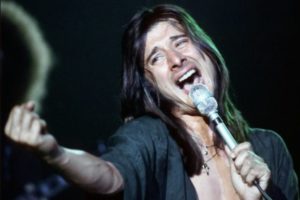 "OH SHERRIE" is a song co-written and recorded by STEVE PERRY, one of the most polarizing figures in music. To confirm that, all you have to do is tell somebody you like him and you'll get a wide range of responses…mostly, either, "Yeah, that guy's amazing." Or…just as often, "You're kidding me. Steve Perry sucks and I hate that guy!" I've learned this lesson the hard way because I've said—out loud—that I like Steve Perry. And I've been attacked relentlessly for just expressing that opinion.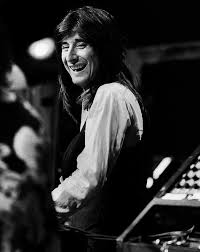 I think the guy could really sing. He could hit some amazing high notes when he was singing with JOURNEY, a band that packed arenas all over the country in the late 70's and 80's. Before he joined the group, Journey was a really good band, with some accomplished musicians, but not really all that commercially successful. The band had some really loyal, avid fans, but didn't sell a whole lot of records, and never went mainstream. In other words, they couldn't get a hit record. Then Perry came along and Journey music was blasting out of radios all over America…with one hit after another. They've got a long list of big songs, like "Lights," "Wheel In The Sky," "Stone In Love," and "Lovin', Touchin', Squeezin'." There was "Any Way You Want It" and "Separate Ways." And, of course, there was the most downloaded song in the history of downloads—at least it was at one time—"Don't Stop Believing."
Where JOURNEY picked up so many haters was with the ballads. "Faithfully." "Open Arms." "Who's Crying Now." All those songs were written by Perry and the keyboard player, Jonathan Cain, and the rock fans in the crowd really hated 'em. Although the songs were immensely popular with Journey's most avid fans, and as I said before, really packed those huge arenas. And Journey traveled a lot, playing shows all over the country and all over the world! Some people claim Steve Perry was responsible for ruining Journey with all those soft love songs. You either loved those ballads or hated them…and therein lies the polarization, for the band, but mostly for Steve Perry.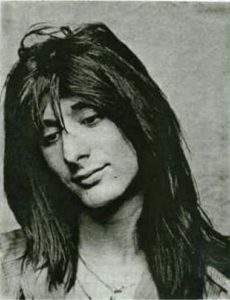 He recorded an album called "Street Talk" while he was still with the group, and the most recognizable song off that album was "Oh, Sherrie," a song he wrote about his girlfriend at the time. (She's in the video and he walks away with her.) A lot of people thought it was another Journey song since it sounded a lot like some of their other stuff, and because…well, Steve Perry was the vocalist. He does have a distinct sound, no question about that. He left the group. A lot of people hated him for that. He recorded another album. And then he became a recluse, pretty much over the next decades….but recently, he's resurfaced and even has a new album out there right now…and guess what? It's mostly ballads. That's what he wants to do. He's 70 years old now. Rich. And I guess he can do whatever he wants to do.
Anyway, this song, "OH SHERRIE" is stuck in my head today. Like him or not, here's STEVE PERRY!