4/9/19 – Eric Clapton & B.B. King "Riding With The King"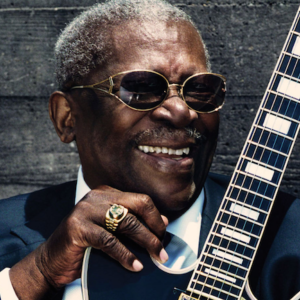 It's hard to believe it was nearly 20 years ago, but Eric Clapton and B.B. King got together and recorded a truly great album back in the year 2,000. You know when a couple of guitar geniuses get together, they're going to create something really great. The name of the album was "Riding With The King," and the title song has been in my head all day! When I hear the song, I automatically think of the album cover, picturing Eric and B.B. in a convertible. Clapton's in the driver's seat and B.B is in the back. They're both smiling like somebody just told a joke…or maybe they're just kicked back and happy! The title song from that great album was soon released. They did an outstanding job on it, but it's not really their song. It was actually written by the quintessential singer/songwriter, John Hiatt, who recorded it first. The whole collaboration won the 2000 Grammy Award for Best Traditional Blues Album, although some critics complained that it was too slick. I don't much care for what the critics say. I just know it's a great album, and it's a lot of fun to listen to, particularly when you're driving in your car!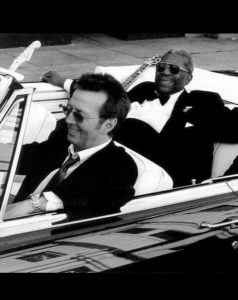 B.B. King passed away about 4 years ago, at the age of 89. Clapton is 74 and still playing, although he's had some problems with his health, too. They've played together on stage multiple times and the admiration between them has always been mutual. For one magical period of time, they got together in the studio (sometimes in London and sometimes in California) and put together this great album. If you haven't heard it, it's worth your time to find a copy and listen! It's a testament to 2 of the best of all time, and for me, their music will always live on!