4/5/19 – Kim Carnes "Bette Davis Eyes"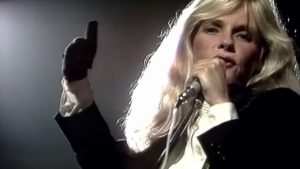 I don't know if the name, KIM CARNES, means anything to you… but she's an extremely well respected California songwriter, who's been doing it since the 60's. She's written songs for Kenny Rogers, Barbra Streisand, James Ingram, and other famous artists, mostly in the Country Music world. She's had some moderately successful hit singles, too. She was a session background singer for a while as part of the Waters Sisters (featured in the documentary, "20 Feet From Stardom." She got a huge break in 1981 when she recorded an album entitled, "Mistaken Identity." The album was number 1 in the nation, and good enough to get nominated for "Album Of The Year" at the Grammys. The best thing about that album, though, was that it included "Bette Davis Eyes," a memorable song that was number 1 in America for 9 straight weeks! It was the best-selling single in the United States for all of 1981. And it won for "Record Of The Year" and "Song Of The Year" at the Grammys.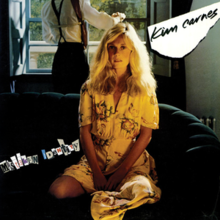 "Bette Davis Eyes" had kind of a mysterious quality, which was only exaggerated by Kim's unusual gravelly voice. Some people started calling her "The Female Rod Stewart." It was a great song (still is!) And it got lots of play on MTV, as well. It was the cherry on top of an already-successful music career, and obviously cemented Kim Carnes' reputation as a major contributor to the world of popular music. These days, Kim Carnes is 73 years old, and living a quiet life in Southern California. She's got "BETTE DAVIS EYES!" Watch this video!