4/4/19 – Elton John "Philadelphia Freedom"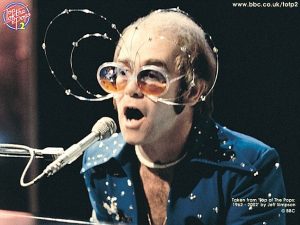 A great song today from an artist who's provided us with dozens and dozens of great songs! There's a good story behind this one, too, from the legendary ELTON JOHN. I know I featured an Elton John song the other day, but in my head, his music just won't fade out!) In 1975, he asked his songwriting partner, Bernie Taupin, to come up with the lyrics for a tribute to his close friend, Billie Jean King, the tennis star. At that time, she was coaching a men's tennis team by the name of The Philadelphia Freedoms. So Elton wanted "Philadelphia" to be part of it. It had to have the name of the city in the title, but Elton wanted it to SOUND like it came from Philly, as well, sort of like some of the great artists at the time who hailed from The City of Brotherly Love. Harold Melvin & The Blue Notes, and TSOP, which actually means, "The Sound of Philadelphia." Elton had the music, Taupin came up with the lyrics, and together, they created a terrific tune that became a huge hit.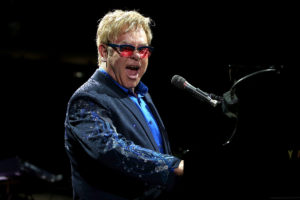 Keep in mind this was 1975, and Elton had not yet come out. Same goes for Billie Jean King, and that's what brought the 2 superstars together. They had that in common, but soon became very close friends, with Elton going to see Billie Jean's team play as often as he could. Also, at that time, Elton was getting sick and tired of hearing himself on the radio all the time. All the AM Top 40 stations were, understandably, playing his music all the time, and he was worried about getting overexposed with the public. He didn't want it to get to the point where radio listeners would hear his music and say, "Oh, No! Not Elton John again!" So he wanted this song to be different. And it certainly was. I think it holds up really well today, too, almost 45 years later.
Elton John even performed the song on the SOUL TRAIN television show, along with another popular song, "Bennie & The Jets." It was May 17th, 1975 when Elton John sang those songs on the show, becoming SOUL TRAIN's first white performer. Needless to say, Elton John considered that to be quite an honor! This song has been playing relentlessly in my mind the last couple of days, and now I want to share it with you. Until now, I haven't heard it in quite some time, and I think it's a great song!