4/17/19 – The Chi-Lites "Oh Girl"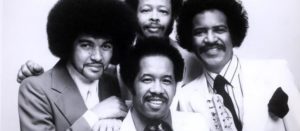 I'll be honest. This morning I had 2 songs in my head…on an alternating basis…both by the 70's soul singers, THE CHI-LITES.
I kept hearing, "One month ago today, I was happy as a lark." And I would hear the music. Pretty soon, that would morph into "I'd be in trouble if you leave me now." Both incredibly sad songs about lost love. I'm talking about "Have You Seen Her?" And then, there's "Oh Girl." And featuring the great 4-part harmony of THE CHI-LITES, that great vocal group out of Chicago.. Eugene Record and the rest of these guys had some mighty big songs. Other favorites for me were "The Coldest Days Of My Life," which was a beautiful song, and most likely, my all-time favorite. And there was something completely different. A protest song, called "Give More Power To the People," which was a little unusual for these soul crooners.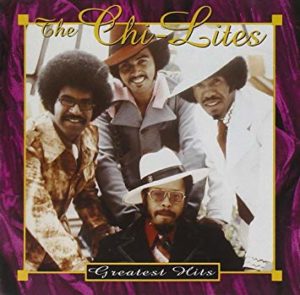 Anyway, with 2 songs in my head, obviously, I had a problem. Which one would I feature on today's edition of "THE MUSIC IN MY HEAD?" Then, after I got to work this morning it struck me that I had put the spotlight on The Chi-Lites before. So I did a search on Chapelboro.com and found out that I had already done "Have You Seen Her?" So…the choice became clear! Today's song would be "Oh Girl!" I guess you can tell I like The Chi-Lites, and their music plays inside my head a lot. (I just wish I could sing like those guys!)
Here it is: Eugene Record and The Chi-Lites…a real hit-making machine…with one of their biggest songs from the early 70's. This is "OH GIRL."