3/27/19 –  The Isley Brothers "Summer Breeze"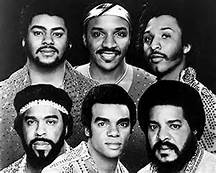 When I retired for the night, I was looking forward to today's weather. I knew there was supposed to be a lot of sunshine today, and the temperatures were supposed to be a little warmer, too. So when I woke up this morning, I had a great summer song playing in my head. The legendary ISLEY BROTHERS have been around forever. Since the early 50's, in fact, if you can believe that. In the beginning, there were 4 Isley Brothers and they started out singing gospel music as so many great artists have. There was O'Kelly Isley, Jr., Rudolph and Ronald Isley… and there was another brother in the quartet, Vernon, who passed away. So O'Kelly, Rudolph, and Ronald became a trio and moved from Cincinnati, Ohio to New York City, seeking fame and fortune in the music business. That's how it all began, and these days, the Isley Brothers are regarded as one of the longest tenured and most influential groups to ever perform.
The guys got a record contract and had only modest success, but then in 1959, they recorded "Shout!" which they wrote… It became sort of a so-so hit on the charts, but over the years, it's sold well over a million copies. Everybody knows, "A little bit softer now, a little bit softer now," and then, "a little bit louder now, a little bit louder now." What a great party song! A few years later, they had another hit called "Twist And Shout," and that was followed by "This Old Heart of Mine Is Weak For You." Just about everybody knows, "Twist And Shout," because The Beatles came along and did their own version… but if you haven't heard it, please find the Isley Brothers' version and listen to it. It's awesome!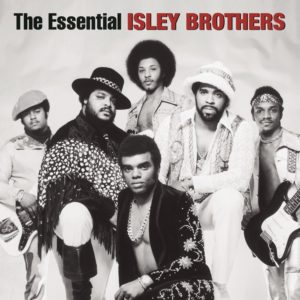 In 1969, The Isley Brothers came out with "It's Your Thing," which put them back in the public spotlight again. By this time, they had added younger brothers, Ernie and Marvin, and Rudolph's brother-in-law joined up, too. So while they started out as just a vocal group, by this time, the Isleys were a full-on band! I could go on all day about this history of The Isley Brothers, but suffice it to say, they have played a lot of great music over the years, and they've even got political, too, with one of my favorites, called "Fight The Power." You can guess what that song's about! The Isley Brothers are in the Rock and Roll Hall of Fame and the Vocal Group Hall of Fame. Over the years, they've won enough music awards to satisfy the whole family—and it's a mighty big family!
The song I woke up with this morning is "Summer Breeze," originally a 1972 hit record for Seals & Crofts. The Isley Brothers did it in the late 70's, turned it into something totally new and different, and it was a great tune to chill out with in the summertime of '78. There's some great guitar work in it, too, from Ernie Isley. Take a listen and tell me what you think!