3/26/19 –  Crosby, Stills, Nash & Young "Ohio"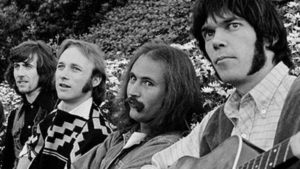 NEIL YOUNG was ANGRY! I mean he was REALLY ANGRY when he heard about what happened at Kent State University in Ohio, when students there protested this country's continued involvement in the Vietnam War. He had been an activist for years, but when 28 National Guard members shot into the crowd, killing 4 young people, and injuring 9 others, he thought to himself, "Enough is Enough!" Apparently, tear gas wasn't enough as the troops opened up against the crowd of students in the crowd. 2 of the student fatalities were actually involved in the protest. The other 2 were just walking to class. And 1 of those injured was permanently paralyzed. This incident soon became known as "the Kent State Massacre," and outrage spread across the country. President Richard Nixon had sent those troops in, and a lot of people all over the country were freaked out.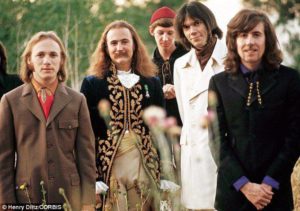 Within hours of the incident, Neil Young was busy writing a song, and within a few days, he had his bandmates, David Crosby, Stephen Stills, and Graham Nash in the studio recording "OHIO" which was soon to become a real protest anthem. I wrote a previous column on this horrifying incident back on March 14th of last year. What sparked that song playing in my head then was the same as what prompted in this morning: all the political unrest in this country. We are so divided here in 2019… much like we were on that fateful day, May 4th, 1970. Go back and read that column if you're interested. It's available on www.chapelboro.com, just like all the others. Here's the song, and it's incredibly powerful!
THE MUSIC IN MY HEAD IS "OHIO" BY CROSBY, STILLS, NASH & YOUNG.