2/13/19 – George Benson "This Masquerade"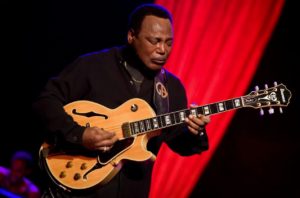 I haven't even thought about GEORGE BENSON in a long time, but for some reason, his music was breezin' through my head this morning. I say "Breezin'" because that was the name of the album he released way back in 1976. The first time I ever heard his music was when I played "This Masquerade" on the radio…and that was even before I came to Chapel Hill to work at WCHL. I was in Rocky Mount at the time, and loved that song! I used to call him "Bad Benson" because he was so "bad" on the guitar, if you know what I mean. George Benson went on to become a mighty big star, and over time, I had the opportunity to play several of his hits on the radio here in the Southern Part of Heaven. "Turn Your Love Around," and "Give Me The Night" are just 2 of his big hits that immediately come to mind.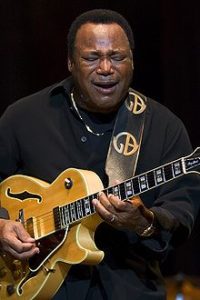 George Benson is 75 now, but during his prolific music career, he's been a guitar whiz, a singer, a songwriter, and mostly a jazzman. He grew up in Pittsburgh, and started his professional career before he even hit his teenage years. Back then, he was known as a child prodigy. It was "Breezin'," the album that came out when he was in his early 30's, that made him a star. That's because it went all the way to #1 on the charts, and made George a ton of money. He's played hundreds of sold-out concerts, and he's still performing today, as well. He even has a star on the Hollywood Walk of Fame.
This song is the one that first put him in the national and international spotlight. "THIS MASQUERADE" is *THE MUSIC IN MY HEAD." Hope you like it!