12/5/18 – Paul Simon "American Tune"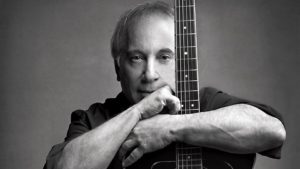 I guess everybody knows that PAUL SIMON is a master songwriter, and a talented singer, as well…going all the way back to his days with his pal Art, when they were known as Tom & Jerry. Of course, they're better known as SIMON & GARFUNKEL. He's written so many great song over the years, including "Sounds of Silence," and "Homeward Bound," and "Mrs. Robinson," "I Am A Rock," and so many more back in the early days. Then there was "The Boxer," and "Bridge Over Troubled Water," as well, just to name a few that come quickly to mind. He's been prolific as a solo artist, too, with songs like "Late In The Evening," "You Can Call Me Al," "Still Crazy After All These Years," and I'm just going to stop now because I might leave out some of your favorite Simon numbers.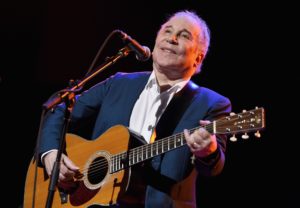 Paul Simon came out with an album in 1973 called "There Goes Rhymin' Simon." That's a mighty frivolous title, but there was at least one really serious song on the LP, and that was "American Tune." I've always loved this song. And, as always when listening to Simon's music, you have to pay attention to the words…and there's some significant stuff in this one. It's been called "a meditation on the American experience," whatever that means…and I guess the key to this one is to listen to the lyrics and decide for yourself what it means. It wasn't one of his biggest hits, although it did rise to #35, but I've always considered it to be one of his very best. And it was playing in my head first thing this morning!
Here you go. It's Paul Simon with "AMERICAN TUNE." *The Music in My Head."