12/3/18 – Johnny Lang "Lie to Me"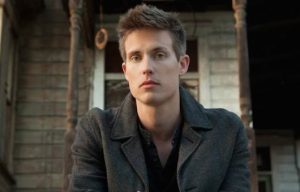 I first became a fan of JONNY LANG when I saw him in the final musical number of "Blues Brothers 2000."  There was this big song and dance number at the end of the movie that featured Eddie Floyd, Wilson Pickett, and 15-year-old Jonny singing "634-5789," a great old soul tune originally made popular by Pickett.  Jonny holds his own with those old soul veterans and throws in an impressive guitar solo, too!  The movie wasn't that great, especially when you compare it to the original "Blues Brothers" film, but I was blown away by the young, blonde kid at the end.  So I had to do a little research and figure out who he was.  When I found out it was Jonny Lang, I just had to hear some of his music.  And when I did, I was blown away again.
Even though he was just a kid, he had the voice of a 60-year-old blues man.  And Jonny grew up lovin' the blues.  He's 37 years old now, and he's had a good career as a solo artist, but he's also well respected by other musicians, and I'm talking about people like Buddy Guy!  He's performed with Buddy and B.B. and Eric and all the rest.  The kid can really play.  He got a lot more attention when he performed at the Montreux Jazz Festival in 1999…and he even released an album, called "Live at Montreux."  I've even managed to see him in concert, twice, at the Carolina Theater in Durham…and he put on a great show.  Since those early days playing nothin' but the blues, Jonny's taken a turn toward more gospel music.  The voice is still the same, and his guitar work remains great, but I'm not a fan so much of the more recent stuff he's done.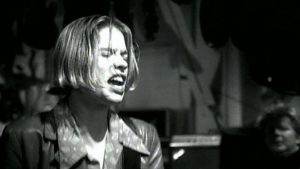 If you have an interest in checking out some early Jonny Lang, listen to "Lie To Me," an album he released in 1997, and that one was followed by "Wander This World," the following year.  Really, really good stuff.  One performance I thought was especially gut-wrenching was his recording of "Cherry Red Wine," the Luther Allison song, on "Wander This World."He really gets into the song about as much as anyone possibly could.  The song that's in my head today, though, is the title song from "LIE TO ME."  He looks so young (and he was!) But the sound doesn't match the image!  Here's JONNY LANG with *THE MUSIC IN MY HEAD.*