12/24/18 – The Temptations "Silent Night"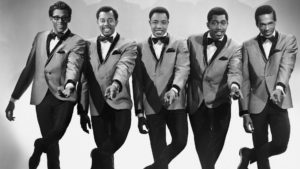 I have saved my favorite Christmas song of all til the very last. It's been my favorite for so many years, I can't even remember. When I hear this song, I know it's Christmas. And I know it's time to slow down, and try and appreciate all the good people and good things in my life. In addition to all that, from a purely musical standpoint the harmonies are just fantastic. This version of "SILENT NIGHT" is by THE TEMPTATIONS. From the very beginning, when the bass singer, Melvin Franklin, says "Twas the night before Christmas and all through the house"….to the very end when he closes it out by saying, "Merry Christmas, from The Temptations," this song is amazing.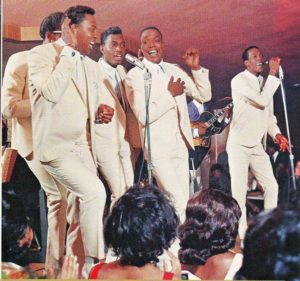 I've been fan of The Temptations since I was a teenager. I've seen them in concert at least 10 times over the years. I love the way these guys sing together. The "First Five," as I call them, consisting of David Ruffin, Eddie Kendricks, Paul Williams, Melvin Franklin, and Otis Williams….that's my favorite five members of the group…..but later, came Dennis Edwards, and so many others. They're all great. Of that original five, only Otis Williams is still living, and he keeps the group out there performing concerts all over the country, after all these years. And this particular video I'm about to share here is really good, because it shows the guys who were in the group, and I hope you'll enjoy watching it as much as I do.
The Temptin' Temptations here, straight out of the Motor City….with their own special version of "SILENT NIGHT." And by the way, MERRY CHRISTMAS. I really mean that!