10/25/18 – Bill Medley & Jennifer Warnes "(I've Had) The Time of My Life"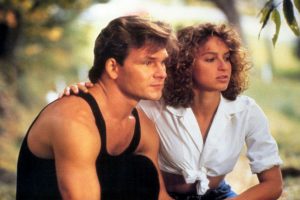 Remember "Dirty Dancing," the movie that came out in 1987? It starred Jennifer Grey and the late Patrick Swayze, and it became a cult classic, and a lot of that had to do with the music featured in the film. There was some stellar older music it it, from "Cry To Me," by Solomon Burke. To "Love Is Strange," by Mickey & Sylvia. And Otis Redding was in there, too, with "Love Man." The Ronettes, The Four Seasons, Bruce Channel, and The Contours were there, too. All of those songs were hits in a bygone era. The most memorable song from the movie was a new song done for the soundtrack, called "(I've Had) The Time of My Life," by Bill Medley & Jennifer Warnes. Medley was already famous from a couple of decades earlier, since he was one of The Righteous Brothers. Warnes was semi-famous primarily for recording a song with Joe Cocker for "An Officer & A Gentleman" starring Richard Gere and Debra Winger from about 5 years before "Dirty Dancing." "Time Of My Life" was the song for the big climax in "Dirty Dancing," and it just made every fan of the movie feel good!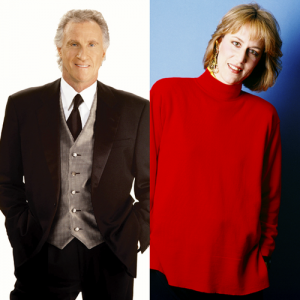 "Baby," Jennifer Grey's character, is a teenager who has to spend the summer with her parents and sister at a big resort in The Catskills. The chief dancing instructor at this place was "Johnny," played by Patrick Swayze. The two become dance partners, and predictably, fall in love. I don't want to give away too much of the story, but Baby's father, played by the also now deceased Jerry Orbach, forbids her from seeing Johnny again, but she does it, anyway, and you can guess the rest. Because of this big dance routine at the end of the movie, and the music that goes with it, all's well that ends well. "(I've Had) The Time Of My Life" was a big hit, giving Bill Medley (and Jennifer Warnes, too) a big boost for their careers.
This is "The Music In My Head" today, and if you don't like it, you must not be a fan of "Dirty Dancing," since it was such an integral part of the movie! Take a listen!