9/25/17: The Doobie Brothers "Rockin' Down the Highway"
I woke up this morning to the sound of the Doobie Brothers! It wasn't the Michael McDonald version of the band, though… it was with Tom Johnston singing lead. The band came out of San Jose, California back in 1969, and gave us some great rock and roll music with Johnston singing into the mic. He had a voice that could cut clean through any kind of instrumentation, coming through loud and clear. Songs like "Listen to the Music," "China Grove," and "Jesus is Just All Right" have stuck in a lot of memories, and certainly got their fair share of play back in the day as well as now!
Johnston had to quit the band in 1975, due to health concerns that started happening during the extensive touring the Doobie Brothers were doing. It was at that point that the band recruited from the considerable Steely Dan talent pool and snagged Michael McDonald for the lead singer spot. He's a fantastic musician, sure, but the sound of the Doobie Brothers completely changed after his addition to the lineup, moving more towards soul than straightforward rock n' roll. Remember "Minute By Minute"? How about "What a Fool Believes"? The group was still tremendously successful – just different.
The band broke up in 1982, but then came back five years later with Johnston as their lead vocalist once again! Through three different eras of the Doobie Brothers, there have been great players, great vocal harmonies, and great songs! Why these guys aren't in the Rock and Roll Hall of Fame already, I haven't a clue. To me, they should be the very next act inducted. It really is a glaring omission not to include a band as important to the history of what we now see as "classic rock." Same goes for the Moody Blues, but that's a story for another day.
The music in my head today is what got me rockin' out of bed and then rockin' down the highway, so enjoy some of the finest musical stylings that Californa had to offer back in 1972.
To read and listen to all of Ron's Music in My Head entries, click here!
---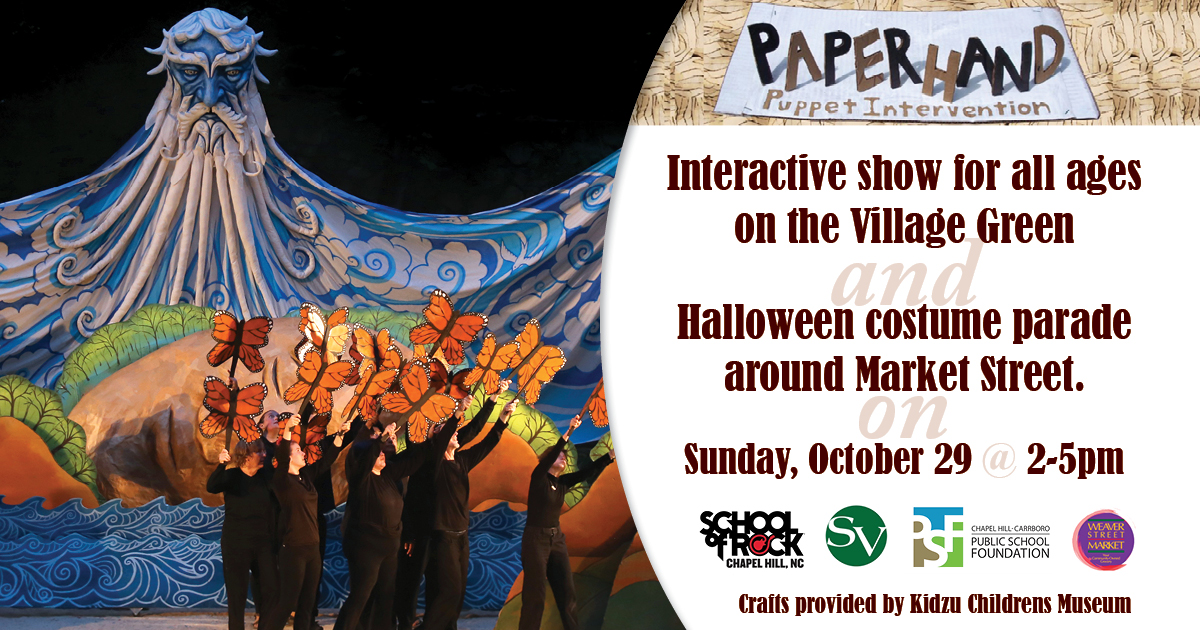 After playing a show at The Cat's Cradle in July and at Local 506 in August, and The Carrboro Music Festival in September; the School of Rock students' next public performance will be Sunday, October 29th on the Southern Village Green!
The School of Rock Chapel Hill is a music school for kids of all ages located in the 501 Diner location on Fordham Blvd in front of Eastgate Crossing.
Locally owned, locally operated, locally staffed, locally sourced instruments, and locally built!

You are invited to stop in for a tour or schedule a free demo session. Their hours are Monday-Thursday 3PM-9PM and Saturday 10AM-4PM!  

Learn how to play a real rock and roll song in just 30 minutes!
AND, through a partnership with the Public School Foundation; they'll donate 1% of their gross revenue to support music in the local public schools, so help bring music to our community and enroll today!
Click Here to See Photos of the Grand Opening Celebration!
Sign-up at chapelhill.schoolofrock.com, or call 919-338-1011.
Open for Rocking!

'Music in My Head' airs every morning @9:15AM. Over the air on 97.9FM and streaming on chapelboro.com