9/7/18: Gloria Gaynor "I Will Survive"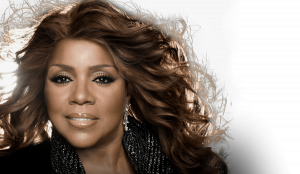 I was doing a little reading late yesterday, getting ready for today's show, and discovered that today is Gloria Gaynor's 69th birthday!
Well, that's all it took to plant her famous song, "I Will Survive" into my brain… and it's still there today.  I can't get it out of my head.  Of course, back in the disco era, a lot of people couldn't get it out of their heads!  It's one of the biggest songs to come out of that whole era, and since then, it's come to mean so much more.  I think, for the most part, we didn't think that much about what the song meant when it came out…. just that it was a good song with that relentless disco beat…and we enjoyed it.  Nowadays, the song has come to mean so much more.  "I Will Survive" has become quite an anthem, for abused women, and for anyone, really, who has been forced to go through horrible treatment by another human being before they could get out of it.  The song means much more in 2018 than it did way back in 1979 when it was the #1 song in America.
So Happy Birthday, Gloria Gaynor… I'm not much on disco, and a lot of that music had a short life… but thanks for providing us all with this song that's absolutely timeless!