9/5/18: Santana "She's Not There"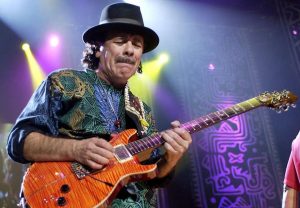 "Well, no one told me about her.  The way she lied.  Well, no one told me about her.  How many people cried.  But it's too late to say you're sorry.  How would I know?  Why should I care?  Please don't bother trying to find her.  She's not there.  Well, let me tell you 'bout the way she looked.  The way she acts and the color of her hair.  Her voice was soft and cool. Her eyes were clear and bright.  But She's not there."  I'll never forget the first time I heard this song.  It was the first single by The Zombies, a part of The British Invasion back in the 60's.  Right after this one, The Zombies came out with another great song called "Tell Her No," and I was hooked.  The song was written by Rod Argent, the great keyboard player for the group, and they came out with some more great tunes, too…In particular, there was "Time Of The Season" several years later.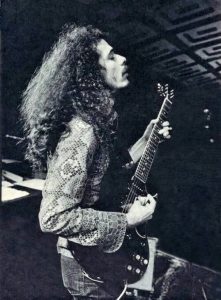 Now, fast forward about a decade.  That's when Carlos Santana tackled "She's Not There."  And as much as I loved the original version, I liked his take on it even better.  Mainly because it featured some of Carlos' fantastic guitar work, and some rockin' percussion, too.  Santana first got famous by appearing at Woodstock back in '69, and they turned in what was probably the very finest performance of any of the bands there.  This treatment of "She's Not There," sounded a lot like their show on stage that day.  A guy by the name of Greg Walker provided the lead vocals and the song really ratchets up the energy.
At any rate, that's the song I had in my head first thing today.  A great song by The Zombies, made even better by the incredibly talented Carlos Santana and his merry band of musicians!  This is "She's Not There!"